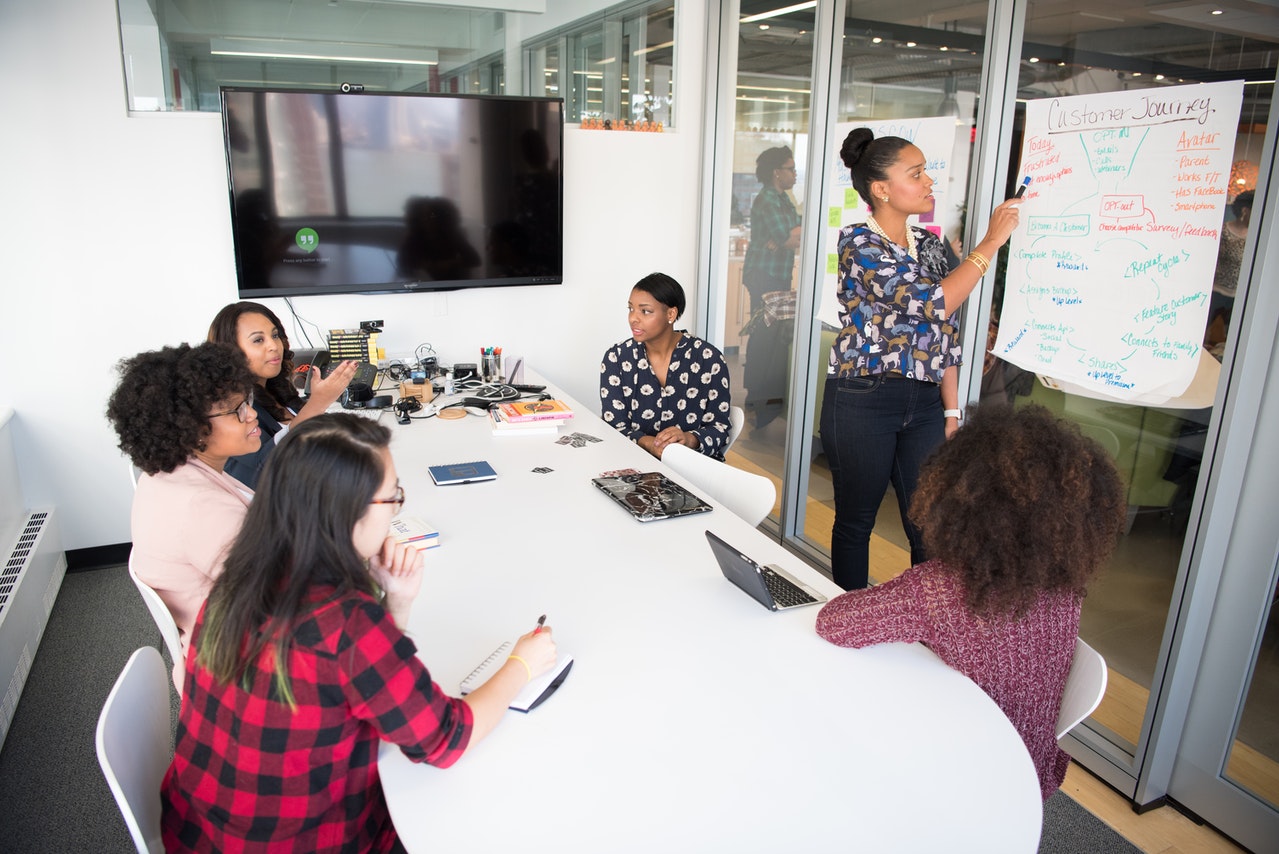 What can a Growth Sprint do for my business?
If there are elements of your business that you feel aren't progressing as fast or effectively as you would like, a Growth Sprint could be the solution.
Ordinarily, a Growth Sprint is facilitated within a workshop style format and must have a protected and committed time space to ensure success. Led by a Growth Sprint facilitator, team members will come together and deep dive into the company and identify a business challenge or goal. Growth Sprints are an innovative approach to business consultancy and can achieve results within just 2 weeks.
To explain what value a Growth Sprint could bring to your business, we have used a practical example from our partnership with employee retention specialists,Your FLOCK.
What was the Growth Sprint challenge?
A successful Growth Sprint must first begin with setting a goal, or identifying your challenge.
Your FLOCK described their challenge as being around improving customer satisfaction, time efficiency for investors as well as wanting to evolve at a faster rate. With Your FLOCK initially understanding their challenges, it meant we could dive straight into the Growth Sprint workshops.
How did we approach the challenge?
We approached these challenges by facilitating Growth Sprint workshop sessions, empowering Your FLOCK to discover what resource was already available from within the business, and how to utilise this to make it the best that it could be. By doing this, they were also able to suggest their own changes to the original business foundations and improve them to suit their business. We were able to bring Your FLOCK's team together and take a collaborative approach within the workshops, boosting morale by bringing excitement for the business's future.
What were the results?
Your FLOCK described the Growth Sprint as powerful and fascinating with great expertise providing them with sufficient guidance and solutions to the initial challenge. After the Growth Sprint, Your FLOCK found that they had a much easier process within their business dynamic with them reaching end goals faster and having more success with customers than ever before. Their confidence was the highest it had been and found that with the improved process, they were able to expand their team in a much more efficient way. Overall, the Growth Sprint enabled them to take the actions on board and drive immediate change.
GAIN LINE
GAIN LINE isn't your ordinary business consultancy, our experts guide you through a structured process to challenge you and keep you on track to make sure you come out of our process with tangible practical actions that you and your team will buy into and have ownership of.
Our Growth Sprint workshops take a deep dive into any business challenge within a protected and committed time-space.
If you want to overcome any business challenge in no more than two weeks, speak to our seasoned business consultancy experts on 0161 532 4449 or contact us here for a speedy response.