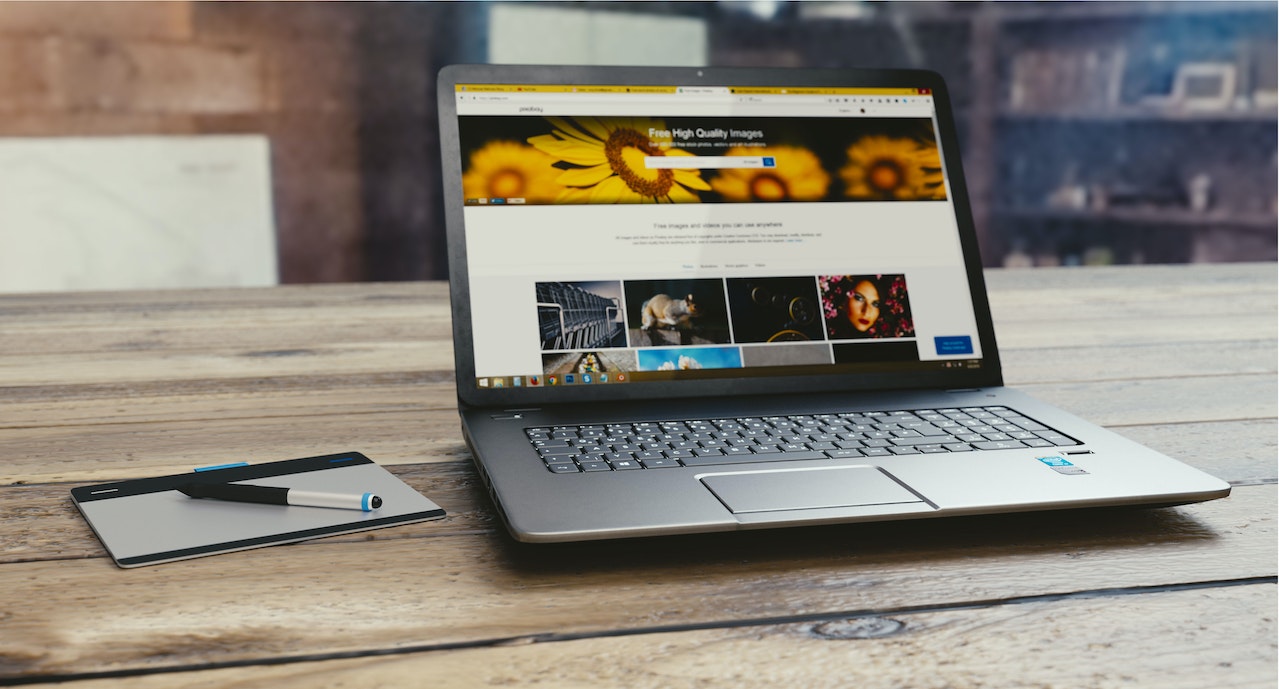 How to make your small business website stand out
Having a small business in this competitive market can be challenging, but having a website you wish to stand out can be just as hard. Your website will be one of the first destinations your prospects will arrive at, so it needs to be effective in keeping them on there. Between 41% and 55% of users will leave a website after reading the first page if they are not engaged.
Prioritise design
Design is a massive priority when it comes to your website; not only do you want to design with the consumers in mind, but you also want it to reflect your brand positively. Users are more inclined to skim a website before getting into it; this is where design plays a crucial part. The last thing a customer wants is a chaotic website with multiple colours and images; this can instantly turn them away, with 38% of users leaving a website if the layout and design are unattractive. You want your key values highlighted, your brand represented, and your consumers to easily navigate through.
You will find that if you enter a website with broken links, different size fonts and typography, or the inability to locate the content you are looking for, it can be extremely frustrating; you don't want users to have this experience when entering your website.
Have consistent branding
If you want your website to stand out, you need consistent branding. Branding is all about establishing trust and communicating your personality. Not only does this help with trust and loyalty, but it also allows you to differentiate yourself from competitors, as they can instantly associate your brand with your values and the products you offer.
Make navigation easy
Navigation is a must when it comes to standing out. Have you ever entered a website and almost become overwhelmed with what you've seen? It can be hard to locate the information or content you seek when a website is not minimal and straightforward. Your site's homepage must be clear without bombarding your users with all the details about your business. It's all about the user experience and allowing your users to find exactly what they need by presenting them with a clear, concise and enjoyable layout.
Add a blog
Blogs are a great feature on a website; not only does it add something different, but it also attracts a lot of users to your website. Blogs can allow the traffic that comes to your website to turn into leads, enable you to staple yourself as authoritative within your industry, and, most important part, blogs allow you to continue to attract new customers and, therefore, grow your business.
Users love reading insightful content that they can learn from, and if you supply this, they will keep coming back and view you as a trustworthy brand.
Focus on user experience
Regarding your website, user experience and understanding your target audience's perspective must be a priority. It can be easy as a business owner to get excited about the features on your website and how they appeal to you, but the issue here is this website isn't for you; it's for your target audience. Of course, there will be times that the features you enjoy your audience will too, but it's vital that from the beginning, you are considering your consumers' perspective.
Have a clear call to action
Each page your users enter must clearly indicate what you want them to do; this is called a "call to action". A call to action is a prompt that tells a user to take a specific action; this could be 'sign up now' or 'buy now', generally in the form of a hyperlink button. The call to action must be evident regardless of what page they enter. If a user enters your blog section, you could have a button that says 'subscribe to our mailing list', or if they are reading about your services, the call to action could be 'enquire now'. You don't want to risk losing any potential business, so ensure that you tell them precisely what you want them to do.
Communicate in a way that resonates with clients/customers
For an effective website, you must communicate in a style that resonates with your consumers; if it doesn't, you risk losing them. Effective communication can help to build trust, gain customer loyalty and provide the customers with a positive brand image.
In an era of digital transformation, communicating effectively on your website is as crucial as ever. With so many competitors out there, the last thing you want is a customer leaving your website and going elsewhere because they haven't got what they need, and this can be down to poor communication,
Effective communication examples:
Easy navigation
Break up big text using subheadings
Imagery to retain attention
Highlight your values and mission statement
FAQ's (frequently asked questions)
Have a clear information hierarchy
When you think of web design, you may think of images, colours and the font you use, but there is a lot more to it than that. Users need to be able to engage with your content effectively; an information hierarchy is the best way to do this. Information hierarchy refers to how you structure and organise the content on your website, and making it easy for your users to access the information they want is a priority.
Information hierarchy includes:
The pages you want on your website
How these pages relate to each other
What the goals of these pages are
The content that will be featured on these pages
There have probably been many times when you've entered a website and almost felt lost and unsure where to go next because there is a lack of structured information hierarchy. You want to avoid this and always remember to build your website from your target audience's perspective.
Ensure your website is mobile-friendly
92.3% of users will access websites through their mobile devices, and with this being such a huge chunk, your website must be mobile-friendly. There will have been times that you've accessed a website on your mobile phone, and half the content is off the screen; that's because it has not been made to be mobile-friendly. There's a high chance that your users will find you via their mobile phone; if it's not mobile-friendly, this can instantly cause them to exit. Being a small business, it's important to ensure that your website is accessible on all devices. Google Search Console is a great platform to check that your website is mobile-friendly.
Keep it skimmable
Nowadays, with people consuming so much content, more users are looking for skimmable websites where they get the information they are looking for quickly and efficiently. Headings, broken-up paragraphs and summaries are all great methods to make your website skimmable. For example, you may only be looking for one piece of information from a blog, but with headings, you can jump straight to it without reading everything.
The key to successfully making your small business website stand out
To successfully make your website stand out, you must consistently think from your consumer's perspective, prioritise website navigation and design, and provide a call to action throughout. This is something that takes time, research and patience, but as long as you create engaging content with visuals and uniqueness, you will achieve a strong website.
FAQ
Where do people first look when they enter a website?
When users enter a website, they will tend to look to the top left and upper part of the page, so ensure that the essential elements of your site are located in these areas, such as the menu bar, call to action and more.
What are four things that make a good website?
The three main components that make a good website include:
Easy navigation
Fresh, high-quality content
Clear call to actions
Well-designed and functional
If you aim to have these elements ticked off when creating your website, you will have a higher chance of standing out.
What makes a good website for a small business?
As you are a small business, you want to ensure that you highlight your brand personality through the design, fonts and visuals for your site to stay in the minds of consumers over competitors. Continuously optimise your site for mobile users and ensure your site's loading speed is fast, as this can deter a consumer within 3 seconds.
GAIN LINE
GAIN LINE isn't your ordinary business consultancy, our experts guide you through a structured process to challenge you and keep you on track to make sure you come out of our process with tangible, practical actions that you and your team will buy into and have ownership of.
Our Sprint workshops take a deep dive into any business challenge within a protected and committed time-space.
If you want to overcome any business challenge in no more than two weeks, speak to our seasoned business consultancy experts on 0161 532 4449 or contact us here for a speedy response.