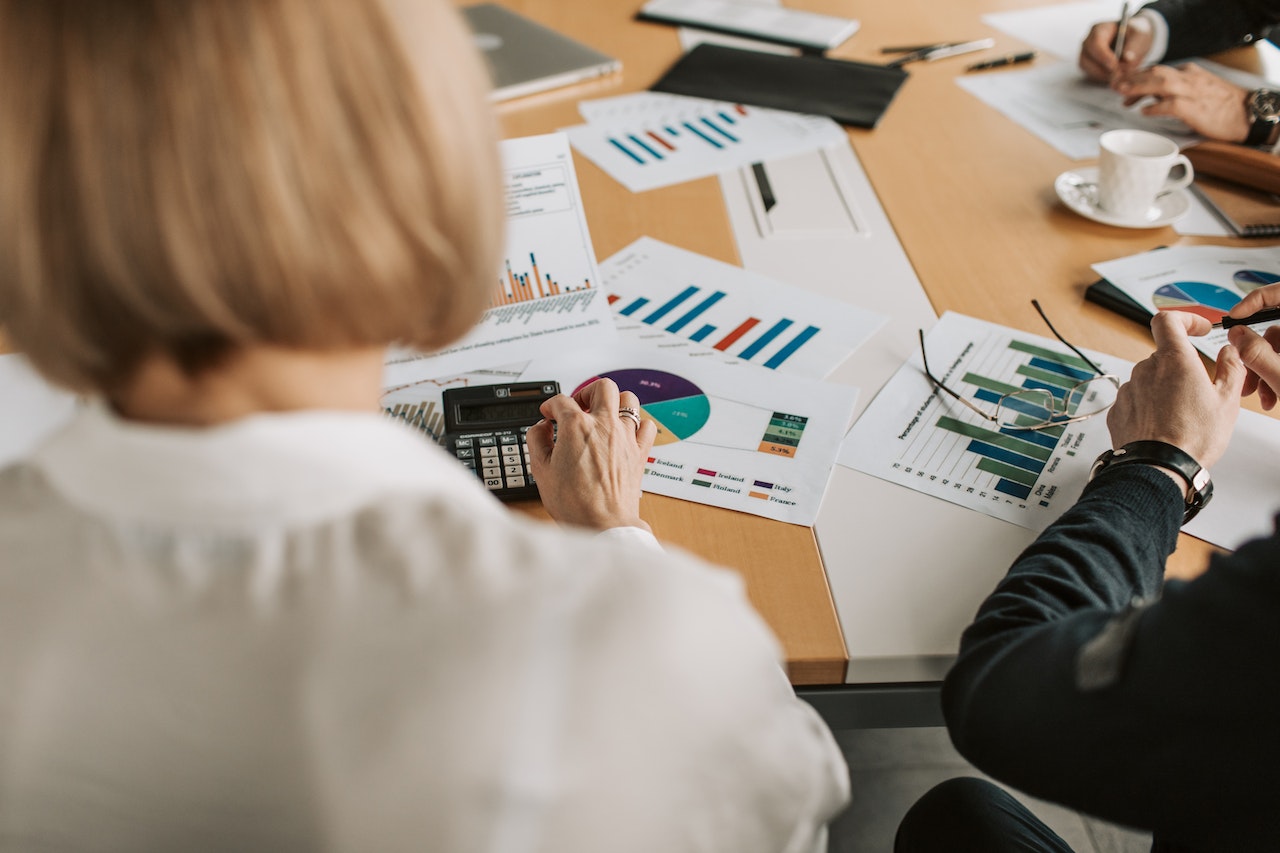 Your guide on writing a marketing plan
Among all the monthly expenses a business will pay, marketing becomes one of the most significant. If you want to ensure it is worthwhile, creating and executing a marketing plan is crucial.
A marketing plan is a strategy within a report that a business will implement to meet its sales or overall business goals. A marketing plan includes:
The target audience
The value proposition of the product or brand
Your current market position
How will you measure this specific strategy
Your marketing goals
Timeline of when tasks will be completed to execute this strategy successfully.
How to write a marketing plan
Outline your mission
The first step to marketing planning is to outline your mission and what you want from this. This mission should align with your business's needs and goals but should still primarily focus on marketing. If your business's mission is to resolve business challenges, your marketing mission could be to attract customers who want to implement positive changes within their business.
Target Audience
Defining your target audience is one of the most essential parts of a marketing plan. This is not just about getting customers to your business; it's about obtaining the right customers.
Outline precisely who you are hoping to target with your new strategy. Ask yourself the questions such as what are their biggest goals? What are their biggest problems? How can your business resolve these problems? You can build personas to really understand the type of customers you want to be targeting, as they will be the ones to determine whether your goals will be achieved.
Create goals and objectives
Once you have the overall idea of what you want to achieve, you can implement step-by-step actions to get to where you want to be. Don't just create vague goals; create SMART (specific, measurable, achievable, relevant and time-bound) ones. Like "increase brand awareness by 50% by January 2023", this gives you a deadline and allows you to measure it effectively.
Competitor analysis
Create a competitor analysis before completing your marketing business plan or executing it. You want to know who your competitors are, what they are doing and where they are in the market compared to you. You should use a competitor analysis within a marketing plan because it can enhance or improve your strategy. You want to beat your competitors, and if you know what they are doing, you can improve or re-create your strategy to outdo them.
Marketing budget
A real risk comes with creating these goals; they can soon become costly without you realising, so a marketing budget must be set; this way, you will keep track and spend only a little.
A marketing budget should be incorporated into your plan to plan and manage the expenses throughout that quarter or year. The budget can include expenditures on advertising, sponsors and employing new marketing staff; once you have broken down the allocated expense to each specific goal, you will have a better understanding of the overall costs.
Benefits of a marketing plan
Identify your target market
Understanding and knowing your target audience is incredibly important; writing a marketing plan can allow you to see your target audience clearly. You can see their needs, wants, pains and gains and how your product or service successfully meets their needs and expectations.
Reduces risk
Writing a marketing plan invites you to analyse your company, by highlighting clients, competition, unique selling points and more; you will naturally start to identify risks that can or are occurring within your organisation when put in the context of where you sit within your marketplace. Through in-depth research and analysis, you will uncover aspects of your marketing programme and business model that can be improved, reducing further risk going forward.
Everyone can be on the same page
Having a marketing plan in place that highlights the goals, strategies, and objectives allows everyone to be on the same page as they are fully aware of the happenings within the company. You can confidently see that everyone works towards the desired outcomes rather than doing their own thing.
Everyone being on the same page means that you can streamline your resources and have improved efficiency and productivity within the business.
Identify competitors
A strong marketing plan allows you to see who your competitors are; you can see this clearly from executing a SWOT (strengths, weaknesses, opportunities and threats) analysis to see how to improve your unique offering to stay ahead of the competition.
Defines your unique selling point
By analysing your marketing efforts and looking into every aspect of your business, you can see what makes you stand out and identify who your competitors are. When listing your products and services and how they meet your customer's needs, you will clearly see why your company would be chosen over another.
Types of marketing plans
There are a few different types of marketing plans that you can use to suit the current position of your company.
Long-term
A long-term marketing plan is exactly what you think it is; it's a plan that will be put in place for a long time, usually more than a year. This particular type of plan will set future goals and strategies. This can include media advertising or promotional plan and considering market trends, competition, and any other essential factors that contribute to the success of your business.
Short term
This type of plan is to be utilised for less than a year; these plans are great for resolving short-term problems and hitting instantaneous marketing objectives. These types of plans will be towards your current customers, rather than new ones, as you can generate sales in a much shorter amount of time.
New product launch
This specific type of plan will clearly outline how your new product will enter the market. This will also include factors such as who you will specifically target and what and how the advertising will be executed.
Social media
A social media plan describes the advertising strategies on your different social media accounts and how you will engage with each customer group on each platform. You want this to be clearly laid out so you can follow it precisely.
How to improve your marketing plan
Set realistic goals
Every marketing plan must have realistic goals set; these can keep the productivity levels within your marketing team high because they know that the goal is achievable.
Focus on your customers
The marketing strategies you produce must align in your customer's favour, as it is all about them. Ensure it is always in their best interest; even if your strategies focus on increasing profit, you still prioritise the customer here.
Build in flexibility
It's important that with every plan you create, that you incorporate flexibility into it; you need to be prepared for certain things to not go to plan and risks that you may have to take. With markets and competitors constantly changing, it would be challenging if you were to have fixed costs, as these would most likely need adjusting if market conditions changed. Opportunities can always arise, and if your plan is set, you may not have the chance to take advantage of these.
Set clear goals and objectives
You need to be able to set clear goals and objectives to achieve a successful marketing plan. Once those goals and objectives are set, you need to be able to refer back to them and understand exactly what needs to be done, as well as this it's essential for employees within the sales and marketing team also to understand exactly what goals and objectives need to be met so they can confidently work towards those.
Feedback
Your marketing plan shouldn't just be closed off to those of an executive level. Your marketing team can provide valuable insight and feedback to impact your plan significantly. Sales and customer service teams already contribute massively to the success of your marketing strategies, so getting them involved in the marketing plan process can dramatically impact the outcomes.
Why you need a marketing plan
A marketing plan is essentially the glue that connects everything together and ensures that the proper channels connect to the right audience. If you are trying many different methods and ideas but are still awaiting results, then it is a sign that you need a marketing plan.
Plan and manage resources effectively
A marketing plan can allow you to manage your resources effectively. Within your plan, you will analyse the budget for specific activities and the resources that will be needed; this allows you to stay on track and not overspend. A marketing plan also prevents you from losing track of time. A clear plan of action and schedule in place prevents you from feeling overwhelmed or procrastinating, causing you to either miss deadlines or fall behind, which can be costly.
Focus
It can be easy to lose focus of a set marketing strategy, as a new exciting idea can come in, and suddenly you have lost the direction of where this marketing strategy is going, and although this can be beneficial, it does mean that tasks don't get fulfilled and you lose track. All activities can be followed through in the direction the business is heading in; when a marketing plan is utilised, you know that every planned activity is heading in the right direction, meaning that the intense focus will produce a high-quality strategy.
Consistency
Regardless of whether you have a small team or a large one, it is essential that everyone is on the same page and that all members of the team are aware of what they need to do to execute a new strategy. A marketing plan is an excellent way of ensuring that everyone is doing their part to meet the company's goals, a lack of consistency could lead to a lack of progress and confusion, ultimately slowing down the processes.
Better service to customers
With your customers being the heart of your business, it's vital that you can provide customer service that is going to reach their needs and wants. A marketing plan is great at ensuring you are providing the best service to your customers; when you and your team have a clear idea of the marketing strategy and the steps needed to get there, you can address your audience better.
The key to a successful marketing plan
With markets constantly changing and developing, a solid and successful marketing plan is the key to your organisation becoming the best it can be. The key to a strong marketing plan is to recognise your target audience, their needs and expectations, and how your products can deliver this to them.
FAQ
What is the best way to identify my target audience?
As a marketing plan involves identifying your target audience, you must know how to do this. One of the best ways is to create your ideal consumer persona and step into their shoes.
What are your consumer's needs?
What does your consumer want to avoid?
Look into who is buying your competitor's products.
If you find that your product isn't reaching your intended audience, you can also go back into your marketing plan and adjust where necessary.
What is the most important part of a marketing plan?
Although every stage of a marketing plan is critical, one of the essential sections is conducting market research to identify your target audience for the products and services you sell. You can proceed with advertising and promotions strategies only after your target audience is recognised.
How often should I update my plan?
You must treat your marketing plan as an open document; it should not be something you write and not open for 12 months. When it comes to updating, this all depends on you and your situation, but a plan's progress should definitely be viewed once a month and then conduct an in-depth review every 6 to 12 months; this way, you can adjust to any changes where necessary.
GAIN LINE
GAIN LINE isn't your ordinary business consultancy, our experts guide you through a structured process to challenge you and keep you on track to make sure you come out of our process with tangible practical actions that you and your team will buy into and have ownership of.
Our Sprint workshops take a deep dive into any business challenge within a protected and committed time-space.
If you want to overcome any business challenge in no more than two weeks, speak to our seasoned business consultancy experts on 0161 532 4449 or contact us here for a speedy response.