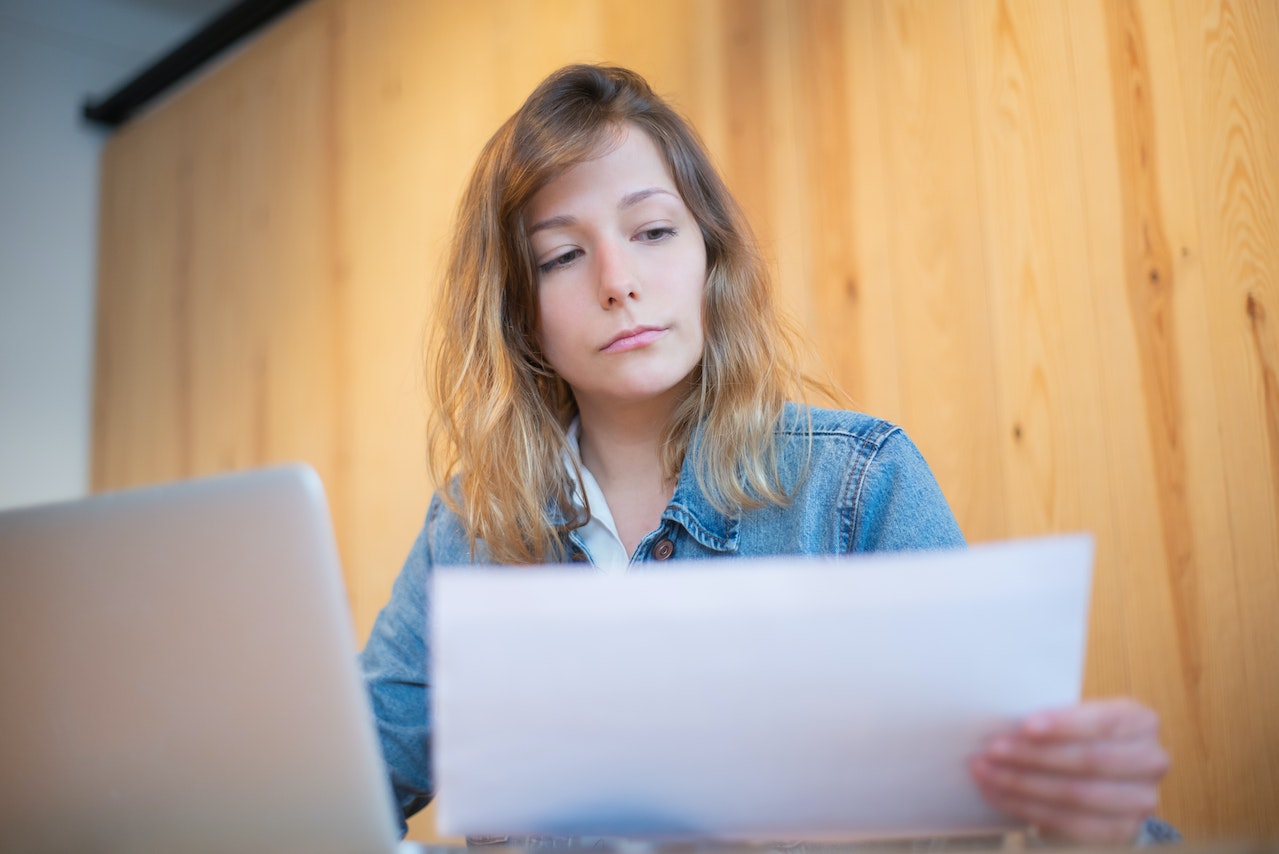 Top 10 business challenges and how to overcome them
We live in an ever-changing world, and with that comes challenges, specifically within a business. Companies have had to adapt to the changes in marketing, technology, increased competition and more. Although these business challenges may seem daunting initially, these are five ways to overcome them.
Business Infancy
Many startups fail due to bringing something to the market that isn't needed, often caused by a lack of research, with two-thirds failing, according to Harvard Business Review. Other reasons include intense competition, unrealistic expectations, or inability to find the right talent.
How do I overcome this challenge?
However, there are ways to avoid these startup challenges. The main one is research; in-depth research will guide you toward who your competitors are, the right team of people to hire, knowing your target audience, and understanding their wants and needs. Once those main research bases are covered, you are good to go.
Technology
Technology is constantly changing and developing quickly, so it's an ever-growing obstacle for a business.
Although it can come with problems, Embracing technology within your business is essential as it is such a massive part of it. Technology can improve communication, relationships, access to analytics and more, so embracing this in today's world is essential.
How do I overcome this challenge?
A way to overcome this challenge in your business is by choosing the right technology your company needs. The technology must fit into the requirements of the workplace, as this can often be a bespoke solution.
Marketing
With consumers expecting more relationships with brands/companies and new marketing ideas constantly coming into existence, there is more pressure to meet consumers' expectations through marketing.
How do I overcome this challenge?
So, how do you overcome this challenge? There is no real straightforward answer for this, but hiring a marketing expert who can keep up with the changing marketing trends and prioritising quality content can resolve this. The central aspect is ensuring that you understand your consumers inside and out so you know how to best market to them, once you know this, you can face any challenge that marketing brings.
Competition and brand identity
Competition lives in every market, so it's sadly unavoidable; however, you can use competition to your advantage if it is causing problems in your business.
How do I overcome this challenge?
You can draw consumers away from your competitor by lowering or matching the price using competition-based pricing.
Keep an eye on what your competitor is doing, are they using new marketing strategies, or are they offering new services that you are not?
Find your USP and niche to form a strong brand identity to stand out against your competitor.
An essential element is solving customer pains; consumer feedback gives you a deeper insight into their wants and needs, so you know exactly how to satisfy them, which will ultimately be better than your competitor.
By implementing those changes, it can resolve those business challenges that you may be
facing.
Growth Hurdles
Every business wants constant growth, which can be a knockback when you aren't experiencing a smooth ride to success.
How do I overcome this challenge?
There are ways to overcome this challenge. Expenses and revenue can become higher than profits when expanding into new markets. So, it's essential to know what goals you want to achieve. Keep up with customers' needs and wants, identify what differentiates you, and grow quickly and patiently.
Finding customers
Finding customers is undoubtedly one of the biggest and most common challenges businesses have to face, regardless of whether you're a start-up or have been in the industry for a while. Even the biggest companies like Microsoft and Mcdonald's have teams working hard each day to find new customers.
For a small business, this challenge is a lot more work to overcome. Without already being a known name, how does a small business know which media channels to utilise and prioritise? With considerably high marketing costs, it's tough for small businesses to get themselves out there without spending more than they can afford.
How do I overcome this challenge?
The first step to finding and engaging your customers successfully is to discover who your ideal customer is; you must be marketing to the right people; targeting anyone and everyone won't work as well as you may think.
Build a buyer persona and look into where they live, their career, where they spend time online, and their needs and expectations. Once you have this information, you can see whether your product or service aligns with them; if it does, you can begin to target them. There are many ways of reaching your customers without spending a penny:
Word of mouth
A viral, organic social media campaign, like a TikTok video showing your product.
Ask current customers to leave reviews.
Building and increasing brand awareness
Your brand may exist, but how will your customers find you if there is no awareness of it? Building an audience is much more valuable than direct sales, which 70% of brand managers agree with.
Brand awareness builds trust around your brand, and allows your targeted audience to associate your brand with the products and services you produce, resulting in a loyal customer base and, of course, sales – there is a lot of psychology around it, which is why it is such a big challenge for businesses.
How do I overcome this challenge?
There isn't a simple answer to overcome this type of challenge, but there are different ways to increase your brand awareness.
Run social media contests
You want it to be easy for your customers to try your product and service; if they haven't heard about it, they won't want to spend lots of time or money if they aren't sure what they are getting.
A social media contest could be 'share this post for a chance to win' or 'tag three friends below for a chance to win'. This is so effective because it creates anticipation with the audience hoping they win, it creates activity and engagement, with those who have entered sharing it across their social media pages, and it's a freebie, which everyone loves.
Create shareable content
With social media being so huge, you must utilise this by creating content that will be shareable, whether that's content that followers will share with friends or content that can go viral and reach a wider audience. Going viral is much easier these days than before; you only need to research what is 'trending' on which app and get creating.
Although going viral is excellent, as potentially thousands can know your brand, it is also essential to create content for your specific followers, as they are the ones who will stick around long term, and you don't want to risk losing them.
Value beyond your brand
Creating value outside your product is one of the best ways to maintain long-term awareness. If you can use your brand to educate or entertain, without making it about the sale of a product, don't hold back, as this can contribute to further relationship building and giving your followers a deeper insight into who you are as a brand.
Managing workflow
A significant business challenge which can have a lot of impact on a business is managing workflow effectively. If clients have tight deadlines and the workflow could be better managed, this could prevent clients from receiving the service they are paying for and affect the relationships.
You must ensure your team has the resources and processes to produce high-quality work efficiently. But, how can you manage workflow and ensure your employees have everything they need when you can't be everywhere at once?
How do I overcome this challenge?
Analyse work processes
Prioritise projects based on importance and deadlines
Implement the correct training
Communicate clearly and often
Listening to your employees and departments allows you to remove any blockages that could be preventing them from working as efficiently as possible. Automating tasks and supplying resources allows for the workflow to be managed well.
Hiring the right people
Regardless of business size, hiring the correct people is essential for business success, but it is one of the most challenging factors involved. You need the right employees to maintain client relationships, make profits, and be successful. It can be challenging to find worthwhile ones, especially for small businesses with a small budget, costing around £3,000 per new employee.
How do I overcome this challenge?
It can be tempting to interview a candidate and just hire them on the spot, thinking they are suitable for the job, and although in some cases this may be true, you must consider every candidate with thought.
The same as you would when attracting customers, build a candidate persona. In detail, describe exactly who you want working for you; this way, you have a checklist and can be confident in your decision-making.
Retaining customers
Retaining customers is a challenge that all businesses, small or large, will face. It can be hard to create a strong enough experience for your customers for them to continue purchasing. With every customer being different, it's hard to retain them all.
How do I overcome this challenge?
Positive customer service experiences are one of the best ways to retain customers, no one wants to go back to a business if their customer service is poor, but customers always feel delighted when their problems are solved, and needs are met.
You must be consistently measuring customer satisfaction and finding ways to improve, you want always to meet your customer's expectations, and you do this by understanding exactly what and why they want your products and services.
The key to solving business challenges
Businesses will always face challenges, and the majority of the time, you will meet the same one more than once. The key to solving business challenges is firstly recognising them, defining them, understanding why they have occurred and then forming solutions through action plans.
FAQ
What do I do if I can't resolve my business challenges?
There are some hurdles that some businesses can't seem to get over. If you have tried to resolve a recurring problem but can't seem to, hiring a business consultant can help. At GAIN LINE, our consultants can identify your challenges and guide you through a structured process so that you can come out with tangible actions to form solutions.
How can I avoid business challenges occurring at all?
There is no natural way of avoiding business challenges, but you can prepare a contingency plan for when and if they occur. A contingency plan is an excellent tool for laying out how your business will respond to critical events, which can keep your original plans on track. This plan will allow your business to mitigate risk and get you back on track.
Why are business challenges more common in start-ups?
It's not that they are more common; it's more so that they are so significant that they can cause a start-up business to fail. If you have only just started up your small business, a challenge like competition could be enough to cause that company to be unsuccessful. Unrealistic expectations, lack of preparation and poor financial management are common challenges that can defeat new, start-up businesses.
GAIN LINE
GAIN LINE isn't your ordinary business consultancy, our experts guide you through a structured process to challenge you and keep you on track to make sure you come out of our process with tangible practical actions that you and your team will buy into and have ownership of.
Our Sprint workshops take a deep dive into any business challenge within a protected and committed time space.
If you want to overcome any business challenge in no more than two weeks, speak to our seasoned business consultancy experts on 0161 532 4449 or contact us here in the form below for a speedy response.