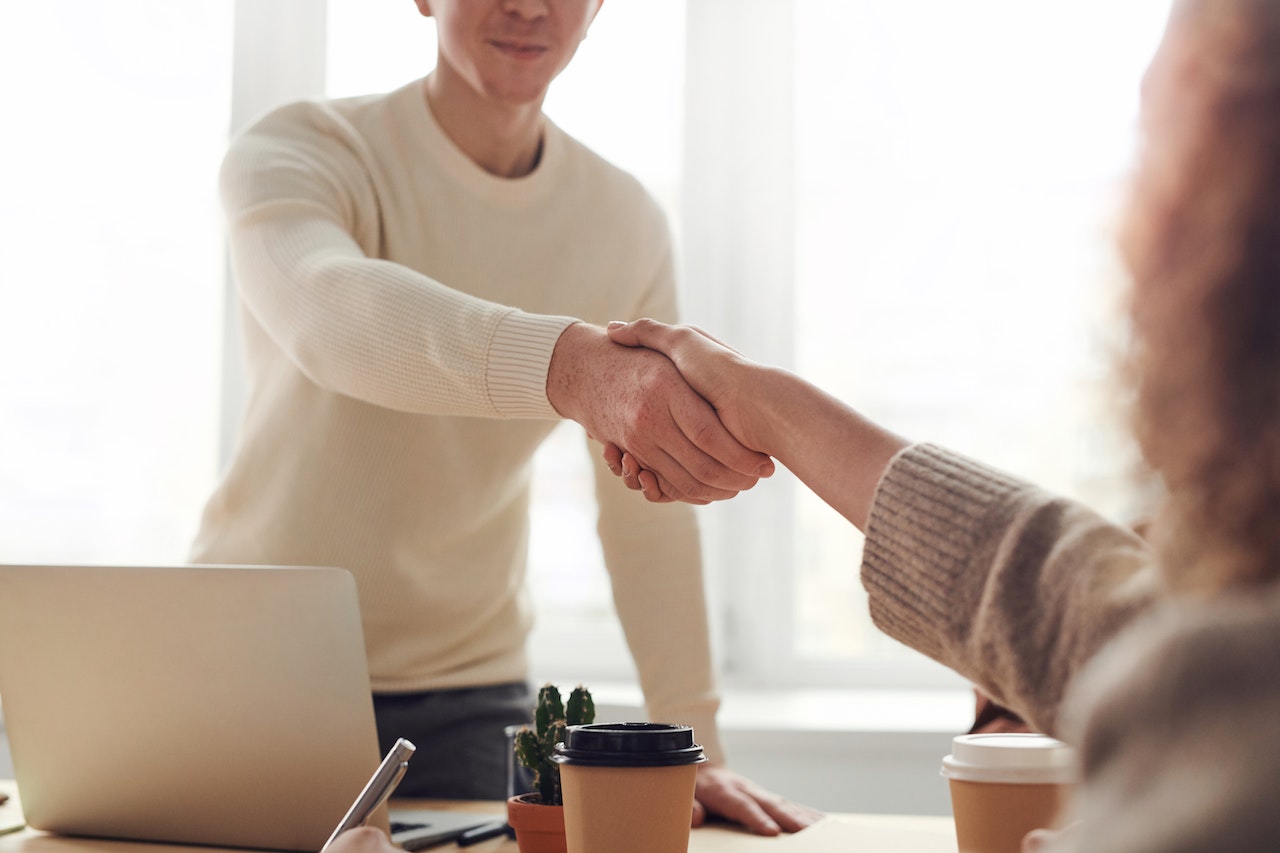 The do's and don'ts of maintaining client relationships
Maintaining and building client relationships is a fundamental part of business growth. A lot of people assume that you have to constantly create new relationships, when in fact you can bring your focus onto the ones you already have and ensure they are maintained well. Strong client relationships increase repeat business and ongoing trust between both parties. We've listed the do's and don'ts when it comes to maintaining client relationships.
Do:
Do communicate consistently

– By communicating frequently it shows your client that you are invested in the project together, and it also means that any tasks in place can be executed correctly. Communication also enables room for ideas to flow and allows space for clients to feel like they can be honest and open.

Do conduct research

– Look into your client and their industry to have a deeper knowledge of who they are, this helps when you are providing them with strategic advice because you have a better idea of what they want to achieve.

Do give your best at all times

– You want your client to actually feel as though they are receiving the services they have paid for, take a step back and think "how am I impacting them?". It's important that at all times you are working at your best so your client feels satisfied with choosing your services.

Be honest

– In maintaining client relationships, trust and honesty play a huge role in them. If you're not meeting deadlines in the correct timely manner, be open and honest about it.
Don't:
Don't always rely on modern technology to get messages across

– There have been many instances where someone will have emailed, but the client has misunderstood what has been said. Don't be afraid to go old school and pick up the phone or have a meeting!

Don't take on a huge workload

– Naturally, you want to impress your clients, but, taking on a heavy workload can backfire if you can't complete it in the needed time. Be honest and only commit yourself to tasks that you know will be completed, otherwise, it can cause problems further down the line.

Don't be late

– Always be punctual with your client by being on time to meetings and responding in a timely manner, clients who are left waiting don't always tend to return. It's important that you show them you're just as dedicated as they are.

Don't forget to show appreciation

– Relationships, in general, thrive off of two parties showing appreciation and gratitude for one another, this is the same circumstance for clients. Ensure that you treat them well and thank them when you can, this will make them feel special and push them to return.
GAIN LINE
GAIN LINE isn't your ordinary business consultancy, our experts guide you through a structured process to challenge you and keep you on track to make sure you come out of our process with tangible practical actions that you and your team will buy into and have ownership of.
Our Sprint workshops take a deep dive into any business challenge within a protected and committed time-space.
If you want to overcome any business challenge in no more than two weeks, speak to our seasoned business consultancy experts on 0161 532 4449 or contact us here for a speedy response.