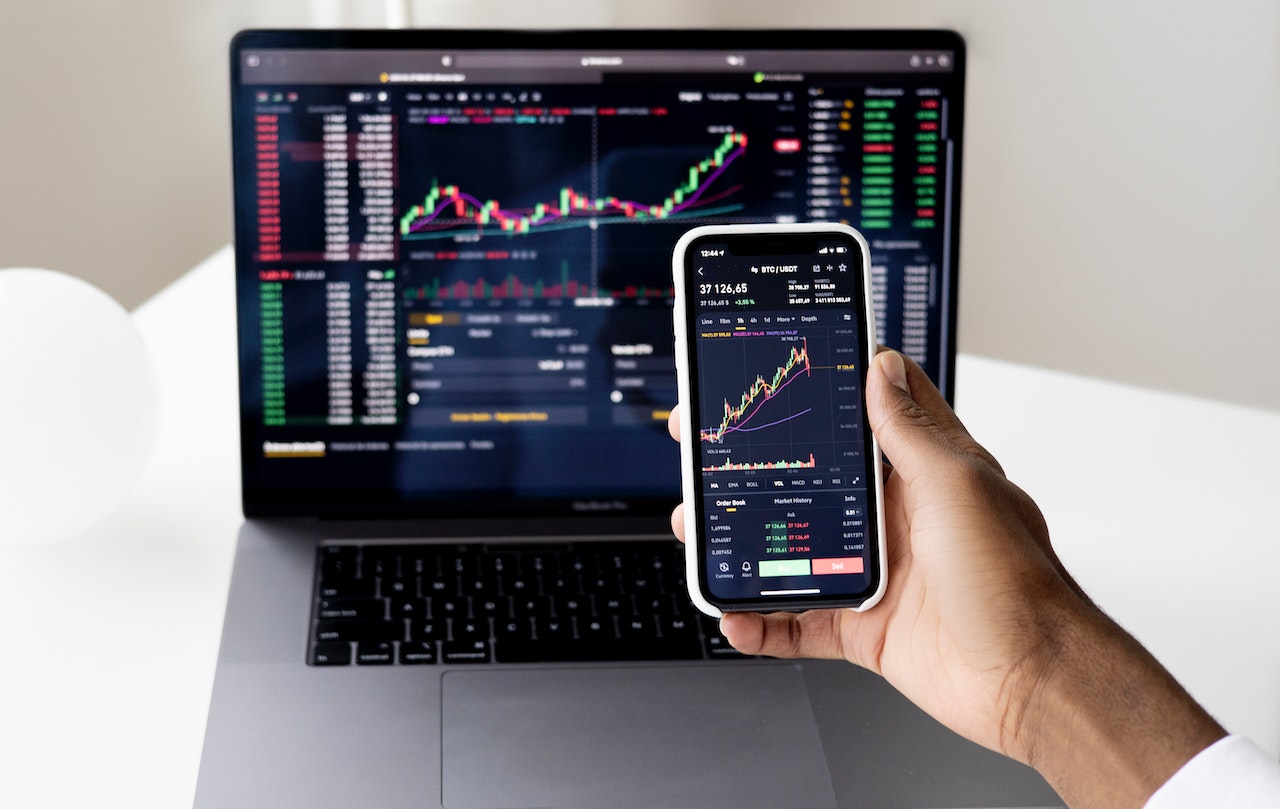 10 ways to stay at the top of the B2B industry
The B2B industry is highly competitive, making staying at the top challenging. Staying at the top of mind is definitely something that must be worked towards, but going from being in someone's short-term memory to long-term is massively rewarding, so it's worth the efforts and strategies.
To stay at the top of the B2B industry, to stay at the top of the B2B industry, you want your business to be the first that pops into consumers' minds when they think of your services. Here's how you can do that:
Market effectively
First and foremost, you must market effectively. Marketing has its challenges and frustrations. Especially when you're putting money into a campaign but not seeing any results, you must identify your target audience in detail to market effectively. Gender and age aren't enough; you want to understand their problems and needs and wants to tailor your marketing towards them effectively. Once you know who you are reaching out to, you can begin to market your products and services in a way that meets their needs and solves their problem.
Beat your competitors
Competitors will always be a challenge within any industry but can be more difficult within the world of B2B businesses. Continuously improving your products and services to meet your customers' needs is excellent, but sometimes, you must do more than that to beat your competitors. You really need to hone in on your customer experience and ensure you remain competitive from start to end, from the first point of contact all the way to the ongoing relationship. You must ask yourself the following questions:
Is my website clear enough and directs them where they need to go?
When they find you, what is their first impression?
How are your prospects greeted when they get in contact?
Do you communicate with them effectively enough that they can understand the value that your product and service offer?
There is a risk of losing a prospect at any stage between acquisition and conversion; you want your processes to be better than the competition, not just your product or service.
Provide a niche offering
Regardless of what business you run or the industry you are in, you must have a niche offering that is going to keep prospects from any other competitors. A niche offering is something that the other competitors don't have, something that is going to be great and unique enough that they just go straight to you.
One of the best ways to identify your niche offering is whether you resolve their challenges, and if you do, make sure you shout this out: you want your prospects to be able to differentiate your business from another. You will stay on top if you can solve their challenges uniquely or provide them with something extra that others can't.
Build a great company culture
Staying on top of the B2B industry isn't always about the customers, but it can be about company culture, too. You need happy and healthy employees for the best customer service possible. A good company culture will provide your employees the best environment to work to their highest potential. The more motivated they are, the more they will produce higher quality output, such as exceptional customer service.
Your company culture drives what customers see, hear, and feel when interacting with your employees. I'm sure there have been many times that you have spoken to someone on the phone, and you are not engaged at all because they don't seem happy; this can immediately give you a perception of what the company is like.
Ensure your customer service is a priority
For customers to return, you must ensure customer service is massively prioritised. 96% of customers will only return if they have a good experience with a customer service team; that is huge and highlights just how important it is. To ensure that your customer service team provides excellent service, ask for customer feedback, monitor your team, and keep training them.
Poor customer service isn't just about communicating poorly; it can also be about a team member not knowing the answer to a question. One thing about consumers is that if they ask a question, they hope it will be answered or resolved; if your team member can't do this, there is a high risk of that customer not returning.
Take on feedback
Feedback will be your greatest friend if you want to stay at the top of your B2B industry. How else will you know what you're doing well, wrong, or needs improvement? When customers purchase from you, prompt them to provide feedback and get insight into how they feel about your service and product. The best feedback is from those purchasing from you; if asking them doesn't work, look into the reviews.
Monitor trends
To stay on top of the B2B industry and to stay ahead of the competition, you must monitor trends within your sector. Monitoring trends will enable you as a business to gain experience, identify growth opportunities, and provide a competitive advantage. From a customer's perspective, staying on top of trends highlights that you're credible and know where your field is heading in the future. Highly successful people know exactly what is happening within their industry and take the time to research; this is what customers want to see.
Authenticity
Authenticity is a huge factor in staying on top of the B2B industry; if there is one thing that consumers look for when making buying decisions, it's authenticity. More consumers are growing tired of ads and are implementing ad blockers, making it harder for businesses to reach their desired target audience. Authentic companies are now reaching them through word-of-mouth and transparent content based on awareness rather than selling. Your business will stand out more by being genuine and transparent with your audience. Produce insightful, relatable content that grips your audience rather than forcing an advert upon them.
Build long-lasting customer relationships
If you want to beat your competitors and stay at the top, build long-lasting relationships with your consumers. You have a higher chance of success by focusing on growing relationships with your consumers than just concentrating on acquiring, as they are far more likely to listen to you, trust you and appreciate the product you provide over another business. There is actually a 306% higher lifetime value when consumers have a strong connection with a brand and are more likely to recommend it to others at a higher rate.
How do you build long-lasting relationships?
Appreciate your loyal customers – reward them with offers personal to them as a thank you.
Exceed their expectations.
Provide excellent customer service and solve their queries.
Communicate with them on a personal level.
Share your expertise
Customers want to see authenticity through your products and services, and providing content that showcases your expertise highlights that you can provide them with the solutions they are searching for. It shows that you have extensive knowledge, proving your credibility and building a level of trust they may need help finding elsewhere.
The key to successfully staying on top of the B2B industry
The key to successfully staying on top of the B2B industry is to ensure that your consumers know the value of your product, that you can solve their problems, and that you showcase authenticity and trust through considered marketing strategies and informative written content pieces.
FAQ
How can I dominate B2B sales
Highlighting the benefits of your product and service isn't enough anymore; customers are looking for more. You need to move your focus on selling your prospects more tangible and bottom-line business results. They want to see change and positive impact rather than just the benefits.
How can I stand out in the B2B industry?
With there being so many successful B2B businesses, it can be a challenge to stand out from the crowd. Ensure you thoroughly research your target audience and ensure your product/service resolves their challenges and meets their needs. You also want to identify your unique selling point to separate you from the competition.
What skills can make a salesperson successful?
Many skills are needed to be a successful salesperson, but these are the top 3.
Communication – The communication skill is to do it in a way that will connect you with the prospect. Active listening skills are a must; if it looks like you're just waiting to respond, this can instantly prevent you from making a sale, as the prospect will just assume you don't care.
Negotiation – You also need to be able to negotiate to satisfy your prospect and come to a conclusion that meets both of your needs.
Emotional Intelligence – If you want to connect with the prospect more deeply, you must understand and empathise with them; this can make the prospect feel heard and that you can relate to them.
GAIN LINE
GAIN LINE isn't your ordinary business consultancy, our experts guide you through a structured process to challenge you and keep you on track to make sure you come out of our process with tangible, practical actions that you and your team will buy into and have ownership of.
Our Sprint workshops take a deep dive into any business challenge within a protected and committed time-space.
If you want to overcome any business challenge in no more than two weeks, speak to our seasoned business consultancy experts on 0161 532 4449 or contact us here for a speedy response.