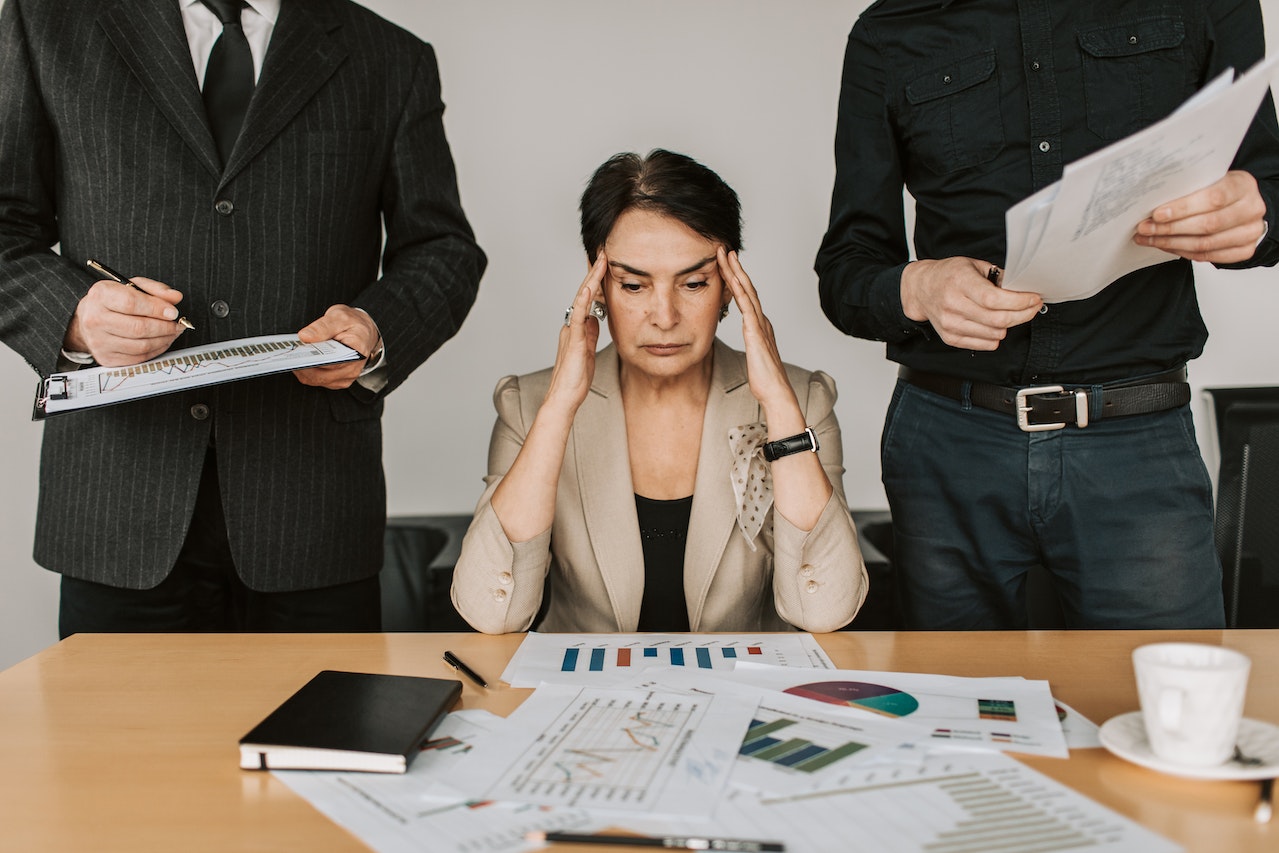 Marketing Challenges 2023
Marketing is so fast-paced today that it can be hard to keep up with the new elements that are constantly coming into play, resulting in it being harder to know where to start and what to implement. With new marketing changes happening, more challenges are going to occur.
Below, we've listed the challenges your marketing team and business will be facing in 2023, but don't worry we've also created solutions for these so you are prepared for any problem you face.
Engaging customers
With social media continuing to grow and becoming the primary source of communication for billions, it's harder than ever for businesses to reach their ideal customers.
Consumers are bombarded with a constant flow of information and advertisements from companies, so they are slowly starting to take less notice when a company is advertising towards them. The only way to cut through this noise is by understanding your target audience and directly communicate with them in a way that is going to grab their attention. This can be achieved through research, competitors and overall trial and error.
Digital marketing is going to be just as essential and competitive in 2023 than ever before. With customers having higher expectations from seeing what other brands are producing, it's important that your focus in 2023 is based on ensuring that all your social media content is engaging.
The types of content we are likely to see in 2023 will be short videos, educational and informative content pieces and social media stories. So, when creating your marketing plan, ensure you incorporate these new trending content pieces.
Increasing your customer interactions
More brands and companies are beginning to take a closer look into building stronger relationships with consumers by becoming more interactive with them, so naturally, there is some pressure for businesses to prioritise increased engagement to create the best possible relationship.
With the use of AI technology becoming increasingly more popular and the metaverse being introduced to companies, now is the time to get swept up in it otherwise you could be left behind with consumers building more expectations from their favourite brands and if you can't reach those expectations you could struggle to retain your audience.
Generating qualified leads
One of the main goals and objectives that businesses set are based around generating leads. The industry is getting more and more competitive with more service based businesses focusing on generating leads and succeeding.
In 2023 you will see a rise in cost for paid social media ads within the platforms, Facebook, Instagram and LinkedIn. Businesses that are clued up will save costs by focusing their marketing techniques on building networks within LinkedIn, using video marketing (which is going to take off in 2023) and using organic ads as effectively as paid ones.
It's important to create new techniques as lead generation becomes increasingly more competitive, this may be the only way you will close sales. Also ensure that you are tracking the types of content that your audience are enjoying and want to see, this way you can then create strategies to promote it in the way that is best and effective.
Keeping your brand consistent
2023 is going to be about building trust and loyalty with your customers, so how is this achieved? This is done by enuring your keep your branding consistent and unique. It's a competitive market and with that comes challenges.
Identify your unique selling point and ensure that you are incorporating this into your brand image to stand out against your competitors. Not only does staying consistent help you to distinguish your brand against your competitors, but it also helps customer trust you and what your company offers. Consistency creates familiarity and with familiarity comes loyalty.
Google algorithms
With Google still holding the upper hand as a search engine, they are continuing to produce more updates. In the year 2023 there will be even more change to their algorithm so it's important that you keep an eye on any changes to rules and the newest features.
Google snippets have taken off recently so make sure to make the most out of it in 2023, with this function enabling a boost in website clicks and overall brand credibility. July 21st 2023 will be the official date that Google Analytics will stop processing new data, so make sure that your company switch over to Google Analytics 4 to avoid losing any data.
GAIN LINE
GAIN LINE isn't your ordinary business consultancy, our experts guide you through a structured process to challenge you and keep you on track to make sure you come out of our process with tangible practical actions that you and your team will buy into and have ownership of.
Our Sprint workshops take a deep dive into any business challenge within a protected and committed time-space.
If you want to overcome any business challenge in no more than two weeks, speak to our seasoned business consultancy experts on 0161 532 4449 or contact us here for a speedy response.