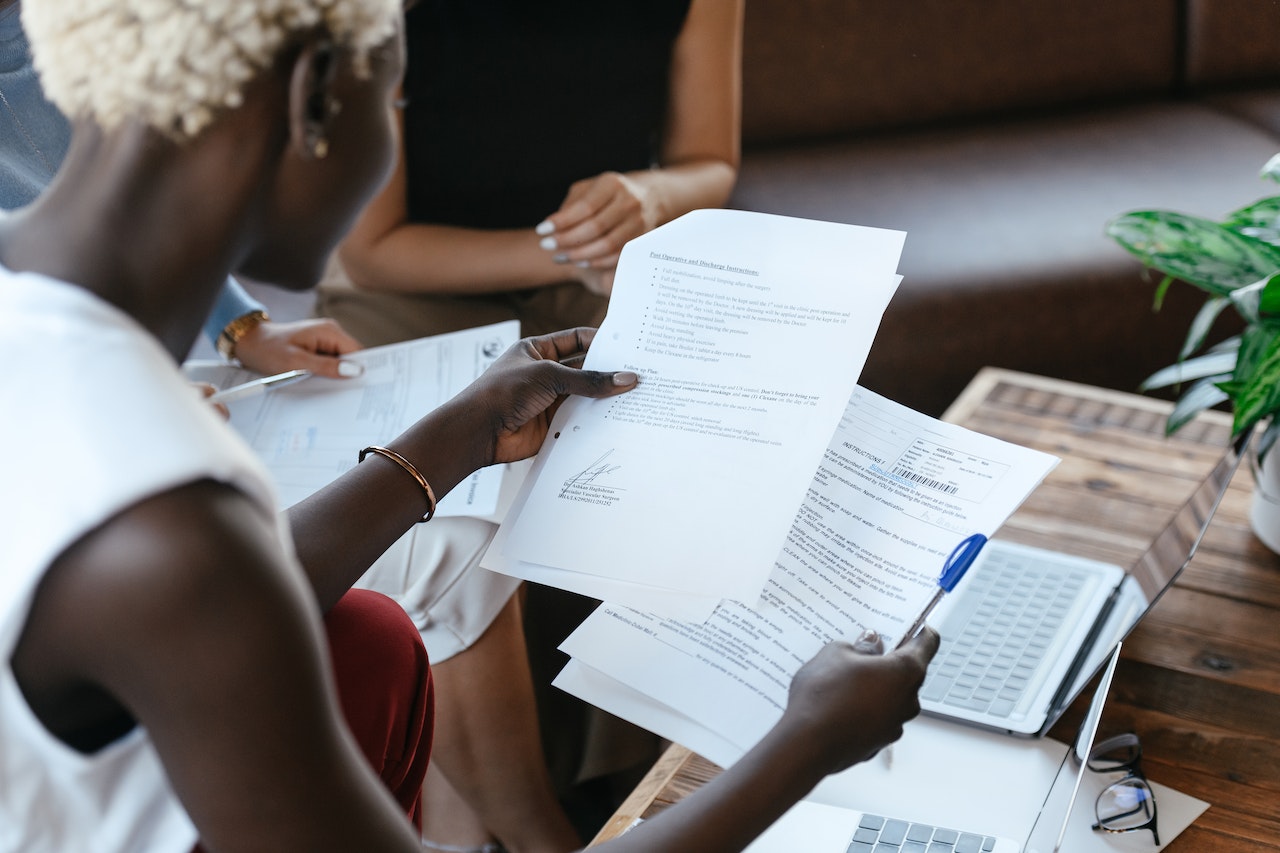 A how-to guide on writing a business strategy
You will find that a lot of the successes of businesses is down to one major factor, implementing and following a chosen strategy. These strategies can be based on growth, operations, competitors and more. We've created a guide for you to follow in order to implement a business strategy successfully.
But firstly, what exactly is a business strategy?
In simple terms, a business strategy is a type of plan that highlights and outlines how a company will achieve their desired goals and objectives. A business strategy does not necessarily mean your company will suddenly succeed. Still, it does mean you and your employees will all be on the same page in hitting those targets and enabling you to achieve your goals at a better rate.
SWOT analysis
The first step to writing a business strategy is first to analyse your company and any external factors. This is a great place to start, as not only can you see how your business is doing internally by looking at the strengths and weaknesses, but you can also see the potential of opportunities and threats externally. You can start to form questions such as what is working well and what isn't, what you can gain, and what you can remove to improve the efficiency of your business. – Those types of questions will start to form and help you to see what strategy needs to be implemented.
Think about where you want your business to be
A business strategy will become your plan for the next 3-5 years, so it's essential to take the time and assess where you want your business to be. These ideas should align with your company's mission and vision. Using the SWOT analysis, you can now create accurate goals or objectives for your business; these can be put in place with confidence that they align with your business but also resolve any of the threats or weaknesses that were discovered.
Target audience
It's a significant step to understand and re-assess your target audience. As time goes by, consumers and their needs can change. So, it's important to conduct new market research and analyse exactly who your target audience is; they may be the same, but their needs may have changed, so it's always a good idea to create new customer personas. Reviewing and updating your target audience is definitely essential when implementing a new business strategy, as this specific factor could affect how effective that strategy is.
Competitors
Competitors is a similar stage to the target audience in that it's a good practice to know exactly what your competitors are up to and if anything has changed from pricing to their USP. Conduct a competitor analysis and determine whether there is anything that needs changing, maybe they've lowered their prices, or maybe they've introduced something that will draw your audience away from you.
Develop and implement
Now that you've looked into the internal and external factors that can affect your business, reviewed your target audience and competitors, and brainstormed about where you would like to see your business, you can now begin to implement.
At this final stage of forming your business strategy, you want to create SMART (specific, measurable, achievable, relevant and time-bound) objectives and goals. These will help you gradually build this strategy into your business, with you being able to measure them.
GAIN LINE
GAIN LINE isn't your ordinary business consultancy, our experts guide you through a structured process to challenge you and keep you on track to make sure you come out of our process with tangible practical actions that you and your team will buy into and have ownership of.
Our Sprint workshops take a deep dive into any business challenge within a protected and committed time-space.
If you want to overcome any business challenge in no more than two weeks, speak to our seasoned business consultancy experts on 0161 532 4449 or contact us here for a speedy response.