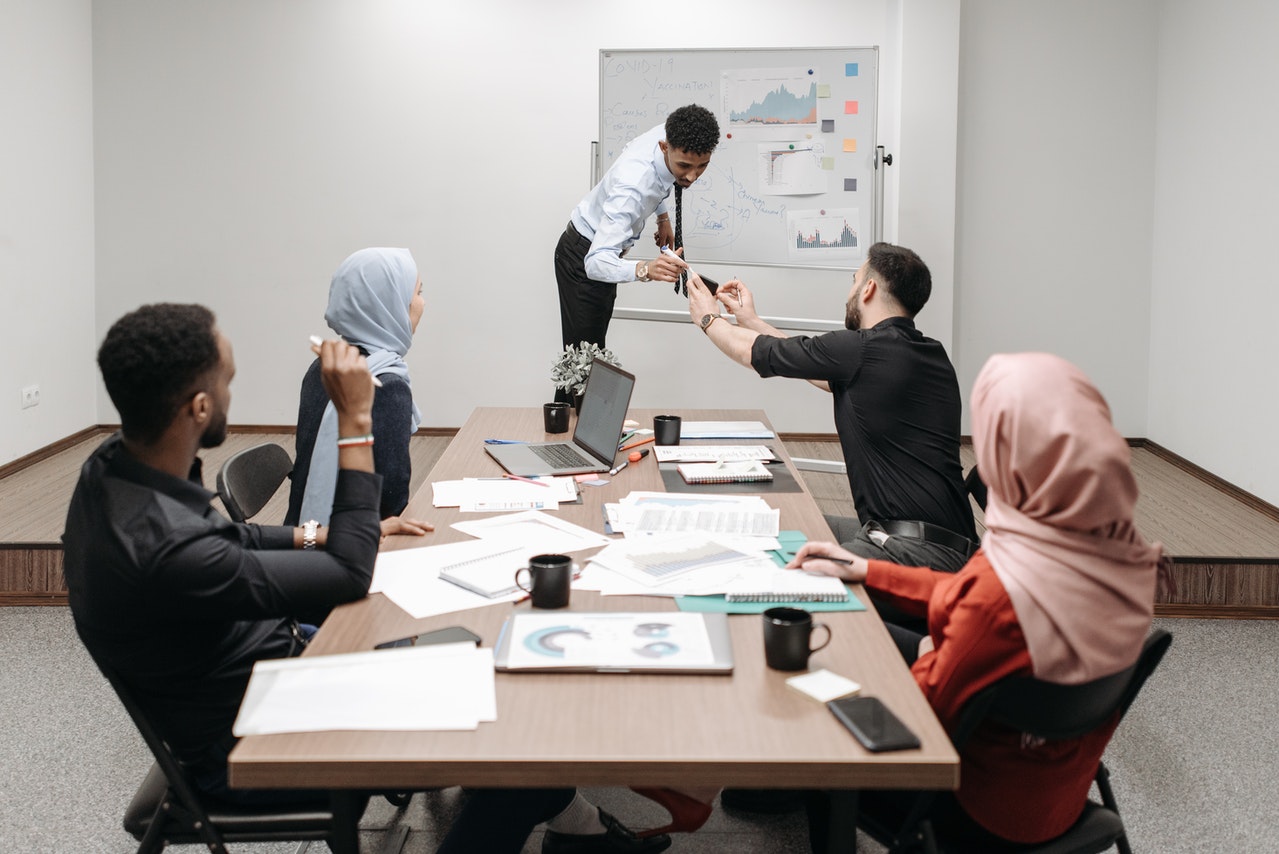 How to measure and improve your sales team
How can I measure my sales team?
A sales team is one of the most important roles in any business, they play a fundamental part in the building of loyal customer relationships. It's the responsibility of the sales team to push the customers who already have awareness, to a purchase, which is why it is so important to measure them and ensure the goals and objectives for the business are being reached. Below are some ways that you can measure your sales team:
Set goals and objectives: This is an effective way to keep a close eye on how your sales team is performing, by setting goals they have something to work towards which increases motivation, but also allows you to keep track of whether these goals are being achieved in a timely manner or not.
Opportunity win rate: Win rate is the amount of opportunities that have converted into a closed won rate. If the rate is low it gives you an insight into why or how the deal was lost. It's important to track this by looking at where in the funnel the deal was lost. Once you see where something is going wrong, it enables you to find a solution to prevent this from happening which increases your opportunity win rate.
Sales productivity metrics: How much time is your team actually spending on selling? This will help you measure performance based on overall efficiency with those working in sales only spending 35% of their time selling and the other 65% completing none-selling related tasks. So, have a look to see where they are losing time and see how you can improve the overall performance.
How can I improve my sales team?
If you have measured your sales team and feel as though there is room for improvement, we've listed some ways that can help your sales teams's overall performance:
Have regular one to one meetings: It's important to take time out and have one on one meetings with your team members, this gives them an open and safe space to share anything that they are unsure of, or if they are struggling with a certain aspect. Not only will this help them and improve their morale, it will also help you in seeing why certain elements within the team aren't meeting the proposed set of objectives or expectations.
Set realistic objectives: Having objectives in place for team members to work towards increases their productivity, motivation and morale which will significantly improve the overall performance of the sales team.
Provide tools: In order for your team to work as efficiently and effectively as you would like them to, it's important to provide them with the correct tools to execute their job as best as possible, such as software that can speed up those long winded tasks.
Always include your team in the company vision: Team members want to feel important and seen, by including them in the company vision and sharing company successes, it creates a strong company culture and highly motivates the workforce.
Training: Although your team members will be qualified for the role, it's still important to continue to train them. Doing so increases their development and skills within the company which will result in them working more efficiently and effectively.
GAIN LINE
GAIN LINE isn't your ordinary business consultancy, our experts guide you through a structured process to challenge you and keep you on track to make sure you come out of our process with tangible practical actions that you and your team will buy into and have ownership of.
Our Sprint workshops take a deep dive into any business challenge within a protected and committed time-space.
If you want to overcome any business challenge in no more than two weeks, speak to our seasoned business consultancy experts on 0161 532 4449 or contact us here for a speedy response.