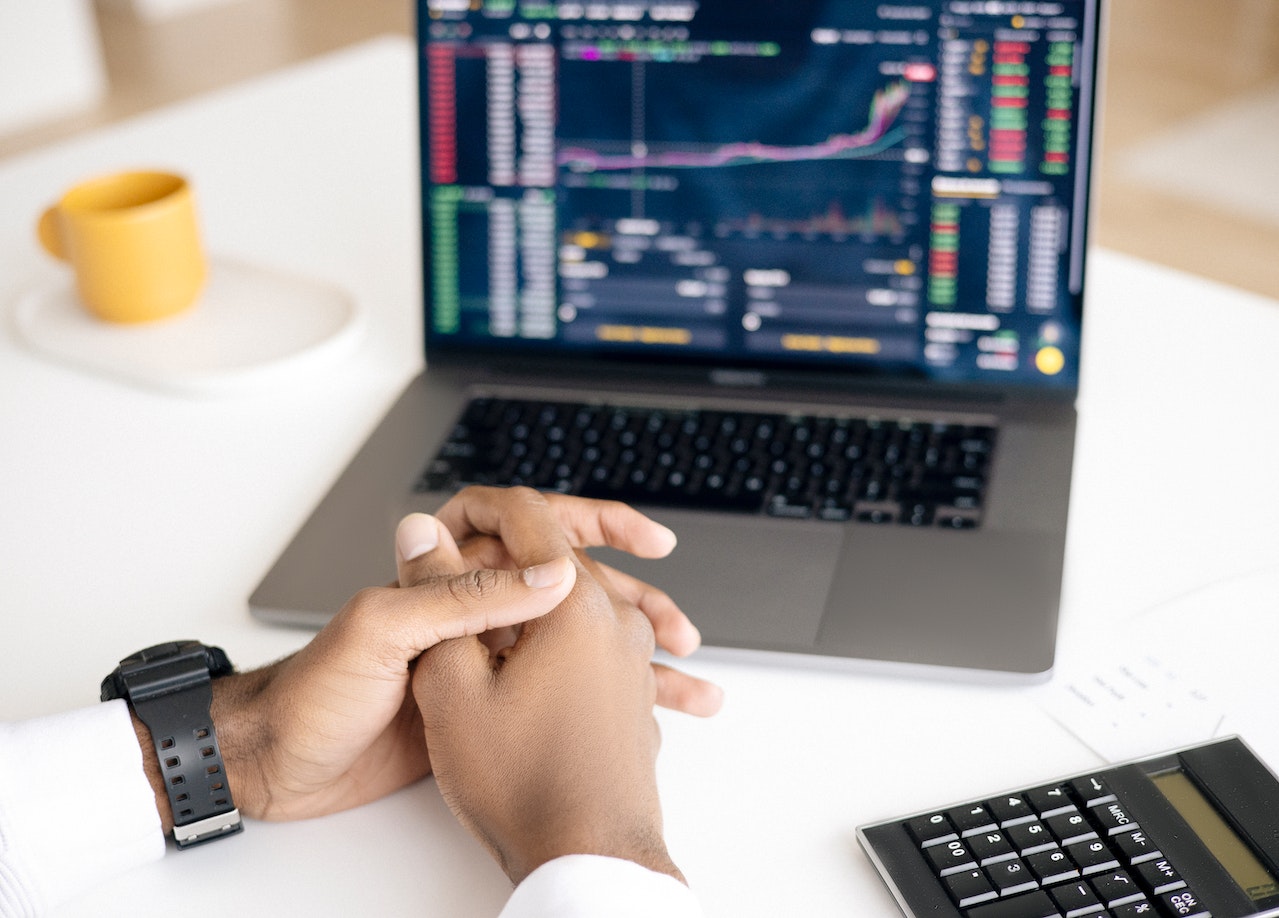 How to grow your online retail business in 11 steps
There is no shortcut to success in the retail industry; many dream of their business gaining success fast; however, this isn't always the case. Many hurdles, such as competition, the economy and changing consumer needs, can prevent growth. If you are struggling to grow your retail business, we have 11 steps to help you succeed.
Strong customer service team
Growing your business involves growing your customer base, so you need a good customer service team. Being online can make it harder for customers' problems to be solved, like if they receive a damaged item. A good customer service team must be able to solve most customers' issues and ensure they are left satisfied. Poor customer service could lead to poor reviews.
Do your research
The research will be the best thing you can do when growing your business. In-depth analysis of competitors, your market and how it's changing, and your target audience's habits. You must research your customer's expectations to adjust or modify products to meet their needs.
The research will bring you confidence in your decisions, as you know that as long as you're targeting the right customers and your market position is solid, your business grows stronger.
Focus on customer retention
In some cases, retaining customers is better than acquiring hundreds of new customers who only purchase once. Retained customers will be loyal to you, meaning they will continuously keep coming back; this benefits business growth as you get more sales.
It costs way more to acquire new customers than it does to retain them, so you won't be spending money on something that isn't guaranteed.
Form strategic partnerships
A strategic partnership is a relationship between two companies with similar products or services that both want to achieve a mutual result. Forming strategic partnerships is an excellent tactic for growing your retail business. You can reach a broader customer base, share expertise, and access new markets.
Customer loyalty program
A customer loyalty program is a way to reward your loyal customers; it also keeps them coming back. A typical example of a customer loyalty program includes collecting points after each purchase that can lead to discounts and credit to spend on their website. This encourages customers to return and continue purchasing from your business.
Implement a marketing plan
A marketing plan lets you thoroughly understand your competitors, market positioning, and customers. In terms of growing your business, a marketing plan can allow you to find new ways to attract your customers and encourage your existing customers to continue purchasing. The more thoroughly you plan your marketing, the higher the chance of engaging new customers and increasing sales.
Engage your customers
Engagement is one of the most significant factors towards success in growing your business. Your customers must be engaged to convert and retain. Use your social media platforms, if you haven't already, to keep your customers engaged and post at the correct times so they don't miss your post. Produce content that you know they will enjoy; this could be showing the new clothing range through a video or simply responding to them in the comments. Consumers in 2023 like authenticity, personal relationships and honesty when shopping with brands; they don't want adverts filling up their feeds, so ensure that the content you produce meets their needs.
Utilise social media
Social media is your best tool for growing your business; you have such a broad reach, and with today's content going 'viral', there's an even higher chance of potential customers becoming aware of your brand.
Use social media for promotional giveaways, advertising, and viewing how your customers feel about you in the comment of posts. Create video content using trending music or hashtags to grow your reach.
Stay on top of trends
Retail as an industry constantly evolves, so staying on top of trends is necessary to grow your business successfully. Awareness of the latest trends allows you to adjust your marketing strategy, customer preferences and products and services to align with trends. If a current sound or song on TikTok is going viral, a great tactic would be to use this same sound in a video; you will gain a greater reach.
Enter new markets
Retailers use a growth strategy to diversify their products and services by entering new markets. This expansion method makes sense; as moving into new markets is excellent for growing your consumer reach, increasing revenue streams and building a name for your brand.
An example of an online business entering a new market would be an online clothing company creating a cosmetics line for make-up; this would bring in new consumers who may also enjoy the clothing.
Sell your products in new locations.
Social media has provided many purchase opportunities with platforms introducing a 'shop' section, with e-commerce brands looking for new ways to increase conversion rates, as this is a great way to reach further consumers. Instagram has enabled a shopping experience through 'shoppable Instagram', allowing brands to turn their brands into storefronts. Brands can post their products like they usually would but tag them as 'shoppable'; and clicking on it takes you to the purchase page.
So, to grow your online retail business, get involved with these social media platforms' shopping areas; if a consumer sees a product they like, they can instantly go to the checkout page without leaving the app and visiting your website.
Why your retail business isn't growing
There can be many reasons your business isn't growing; today, your business can either fail or succeed depending on how well you do on the internet. There is a lot of opportunity on the internet and having an online retail business, but there is also a lot of competition and risk involved. If your company has stopped growing, or you're struggling to get it growing at all, it could be because of one of these three reasons.
You're copying your industry leaders
It's incredibly normal to copy successful people; why wouldn't you? If it works for them, it will work for you, right? Consumers will only purchase from the original, not the clone. Consumers want authenticity, and if they see you're copying from another, this can affect the relationship.
You're not effectively marketing
Marketing is critical to growing your online business; you must utilise the marketing opportunities you are presented with. Prioritising marketing can grow your customer base, increase sales, and establish your brand in the marketplace. Investing in professional marketing expertise is highly cost-effective and efficient, rather than relying on an untrained employee to execute the marketing content.
Some ways you can market your company online:
Utilising social media platforms
SEO on Google and search engines
Video Marketing
Writing blogs
You've become too comfortable.
It's effortless for small businesses to have big dreams and plans but not step outside their limitations and comfort zones. The power is in your hands to turn things around and get your desired position. Set goals but ensure that you are committed to reaching these, step out of your comfort zone and prepare a contingency plan in case things don't go to plan. Growing your business can take risks, but as long as you are prepared for these risks, then you can go for it.
The key to successfully growing your online retail business
Growing your business takes time, patience, risks and planning. You must be flexible, adapt successful strategies and provide excellent customer service. It isn't a smooth journey, and you may encounter setbacks, but as long as you are prepared for these challenges, you can move forward.
FAQ
How can I engage more customers in my online business?
Engaging your consumers online can be challenging at times, as their needs and wants are consistently changing. Still, the best way to do it is by being authentic through the content you post, sharing reviews, rewarding loyal customers and answering any questions. Consumers love when a brand is authentic as it removes any barriers when forming close relationships.
How can I get customers to purchase more?
If you want customers to purchase more, your product must solve their problem. Sell your product and service by looking at it from their perspective, sharing and empathising with the positive customer experiences, and being a valuable resource (someone they can rely on).
How can I beat my competitors?
One of the reasons your business may not grow is due to competition, so to beat those competitors, ensure that you have a unique selling point (USP) in place that will deter your consumers from the competition over to your product. Find out what differentiates your product from the competition; you may have better quality products, faster delivery times, easier returns or lower pricing.
GAIN LINE
GAIN LINE isn't your ordinary business consultancy, our experts guide you through a structured process to challenge you and keep you on track to make sure you come out of our process with tangible, practical actions that you and your team will buy into and have ownership of.
Our Sprint workshops take a deep dive into any business challenge within a protected and committed time space.
If you want to overcome any business challenge in no more than two weeks, speak to our seasoned business consultancy experts at 0161 532 4449 or contact us here for a speedy response.