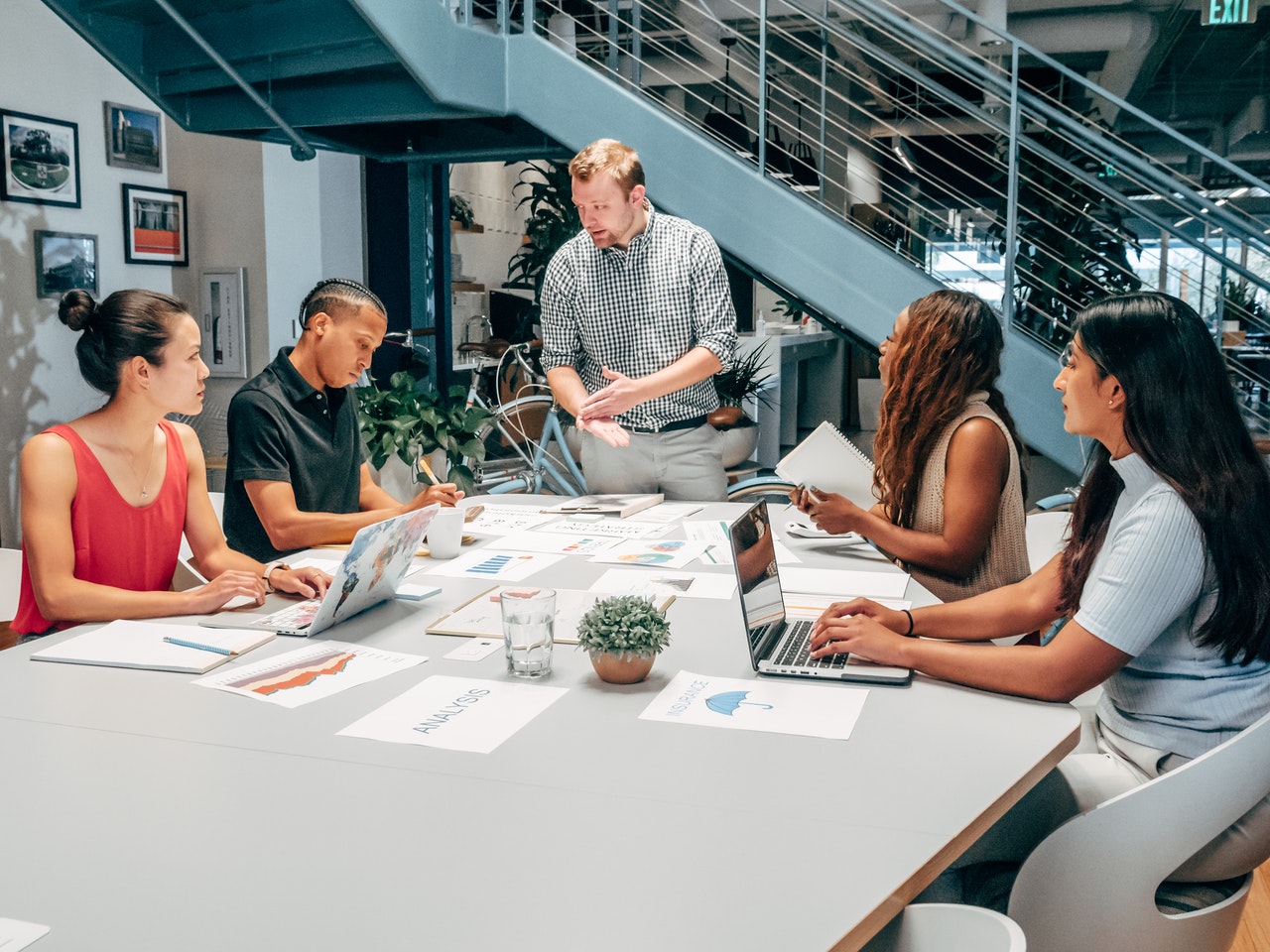 How to create a Sprint Goal
Before undergoing a Sprint, you need to decide what you want to gain from it and whether it's going to be worthwhile. After discussing what you want to achieve, you can then create a Sprint Goal which your team will follow. A strong Sprint Goal promotes teamwork as there is a shared focus and understanding of what challenges there may be and how everyone can come together to solve these. So how do you create one?
Be SMART
A Sprint Goal needs to be SMART:
Specific – What exactly is it that you are wanting to achieve? Be specific, if you want to improve company culture, what about it specifically are you hoping to change? There needs to be a clear idea of what you want the end outcome to be.
Measurable – How are you going to measure whether you are on the right track to achieve this goal? If you can't measure the goal, it isn't SMART enough. As an example, if you are wanting to measure customer satisfaction, you can measure this through a survey. For the goal to be effective, you must know how you can measure the progress and results effectively.
Achievable – Your goal may be specific enough but is it achievable? Do you have the correct resources or services to achieve this goal? Although your goal may be specific and you know how you can measure it, is it too big where it can't be achieved or do you need to break it down into smaller goals?
Realistic – Is the Sprint Goal realistic? You have to ask yourself whether this goal is too far-fetched or whether it can be achieved. If you believe that goal can be accomplished and you can see the result, then it most likely is realistic.
Time. – It's vital that you set a time frame for this goal to be achieved for you to stay on track. Goals with a clear timeline have a greater chance of being attained.
Feedback
To find out what goal you want to set for the Sprint, take feedback from employees. Is there anything that they want to change? Maybe the company culture needs improving or maybe they feel there could be better resources within the workplace. By hearing from your employees you can uncover any issues or problems within the business, which can then be resolved by setting a Sprint Goal.
Identifying a common problem
A great way of creating a Sprint Goal is to identify a problem. For example, maybe you have noticed that you've had a few customer complaints in recent times about the same thing. Once this problem has been discovered, break it down and dissect what has happened, from this you will think of how you want to prevent this from happening again which leads to the creation of a Sprint Goal.
GAIN LINE
GAIN LINE isn't your ordinary business consultancy, our experts guide you through a structured process to challenge you and keep you on track to make sure you come out of our process with tangible practical actions that you and your team will buy into and have ownership of.
Our Sprint workshops take a deep dive into any business challenge within a protected and committed time-space.
If you want to overcome any business challenge in no more than two weeks, speak to our seasoned business consultancy experts on 0161 532 4449 or contact us here for a speedy response.