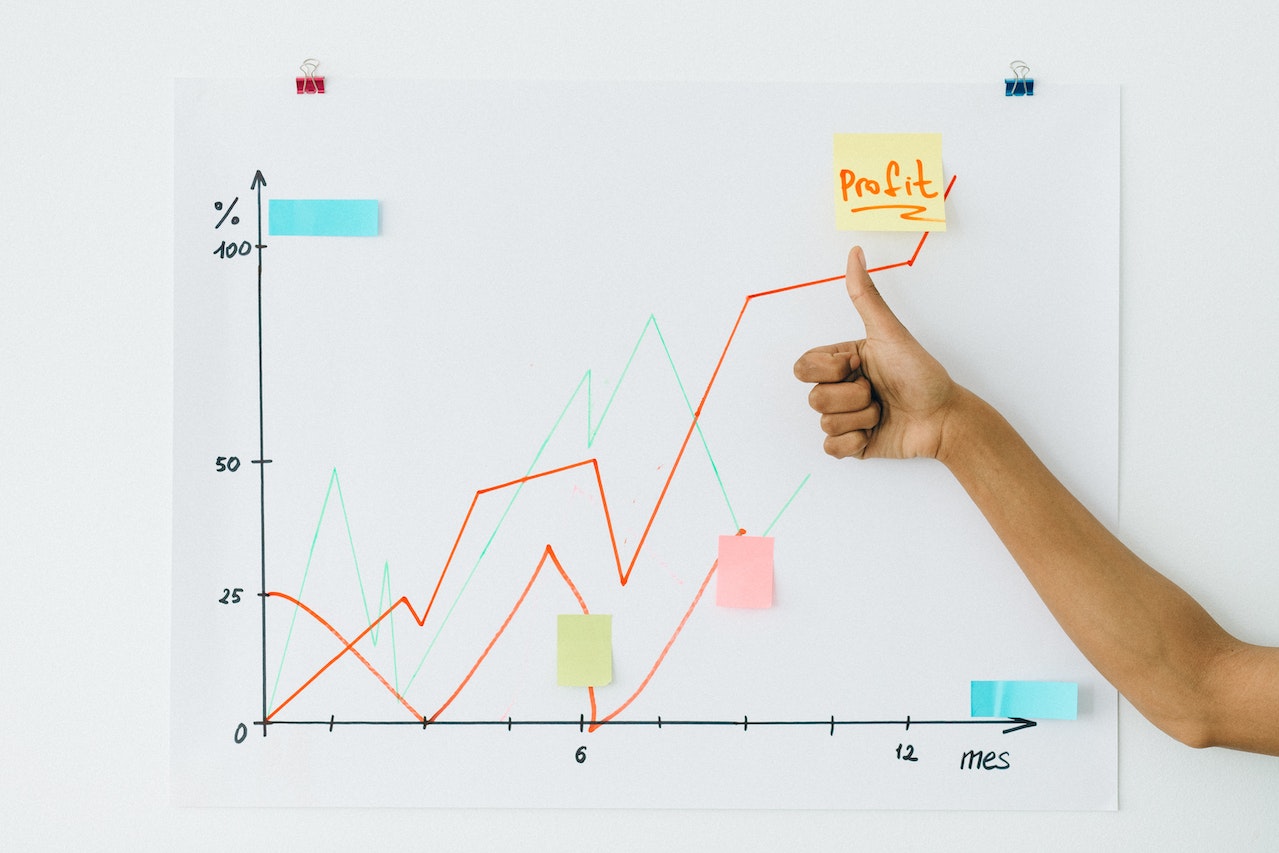 How to boost your profits
All around the world, every business asks themselves 'how can we boost our profits?' and although it may seem like a straightforward question, there's actually a lot that goes into increasing them. We've listed some ways that you can maximise your profits:
Increase prices
This may seem like an obvious one, but you'd be surprised about how many businesses don't implement this. A lot of companies have the same prices they had when they first launched, which would normally have been low to attract those first initial customers. If this is the case, increase them slowly, you'd be surprised what a small adjustment will make to your overall profits by doing this.
Simplify the buying process
In current times, consumers are getting more and more impatient when purchasing. Customers want a simple process, enter your website, add to basket and checkout. But if your purchasing process is long-winded, there might be a slight chance that customers are leaving midway through, resulting in a loss of sales. So, ensure that it's an easy procedure for your consumers and any potential customers as this will improve your profits.
Eliminate non-essential processes
If you were to look at your business as a whole, are there any processes which are affecting the overall efficiency negatively? There are a lot of long-winded tasks that your employees will undertake, but if you were to automate those you could save a fraction of time which leaves room for other and more important tasks to be completed. This will increase your profits because the more productive your workforce is, the more sales they can make and the more time they have to focus on key areas that may need improving.
Marketing and Branding
Marketing is a compelling aspect of the world of business, it can open doors to new customers by building brand awareness. Look at your customer analytics and from this information create promotional messages or ads that are going to attract them to your brand. Marketing can allow customers to remember who you are, so when they need something that your business offers, they are going to choose you first, resulting in more sales and therefore profits.
Marketing and branding go hand in hand. Create a strong brand identity that represents your business's personality, this will give customers an insight into what your business does before even researching into it. A strong brand creates trust, it feels familiar to consumers, and once that trust and familiarity are established, they are more inclined to purchase.
Bring your focus towards repeat customers
Along with new customers who bring sales and profits, repeat customers also play a huge role in your profits. You mustn't forget about your loyal customer base, you want them to stay with your brand. A way to keep them close to you is by creating a rewards system and giving them personal promotional offers.
Focusing on repeating customers will ultimately have a positive impact on your profits.
GAIN LINE
GAIN LINE isn't your ordinary business consultancy, our experts guide you through a structured process to challenge you and keep you on track to make sure you come out of our process with tangible practical actions that you and your team will buy into and have ownership of.
Our Sprint workshops take a deep dive into any business challenge within a protected and committed time-space.
If you want to overcome any business challenge in no more than two weeks, speak to our seasoned business consultancy experts on 0161 532 4449 or contact us here for a speedy response.