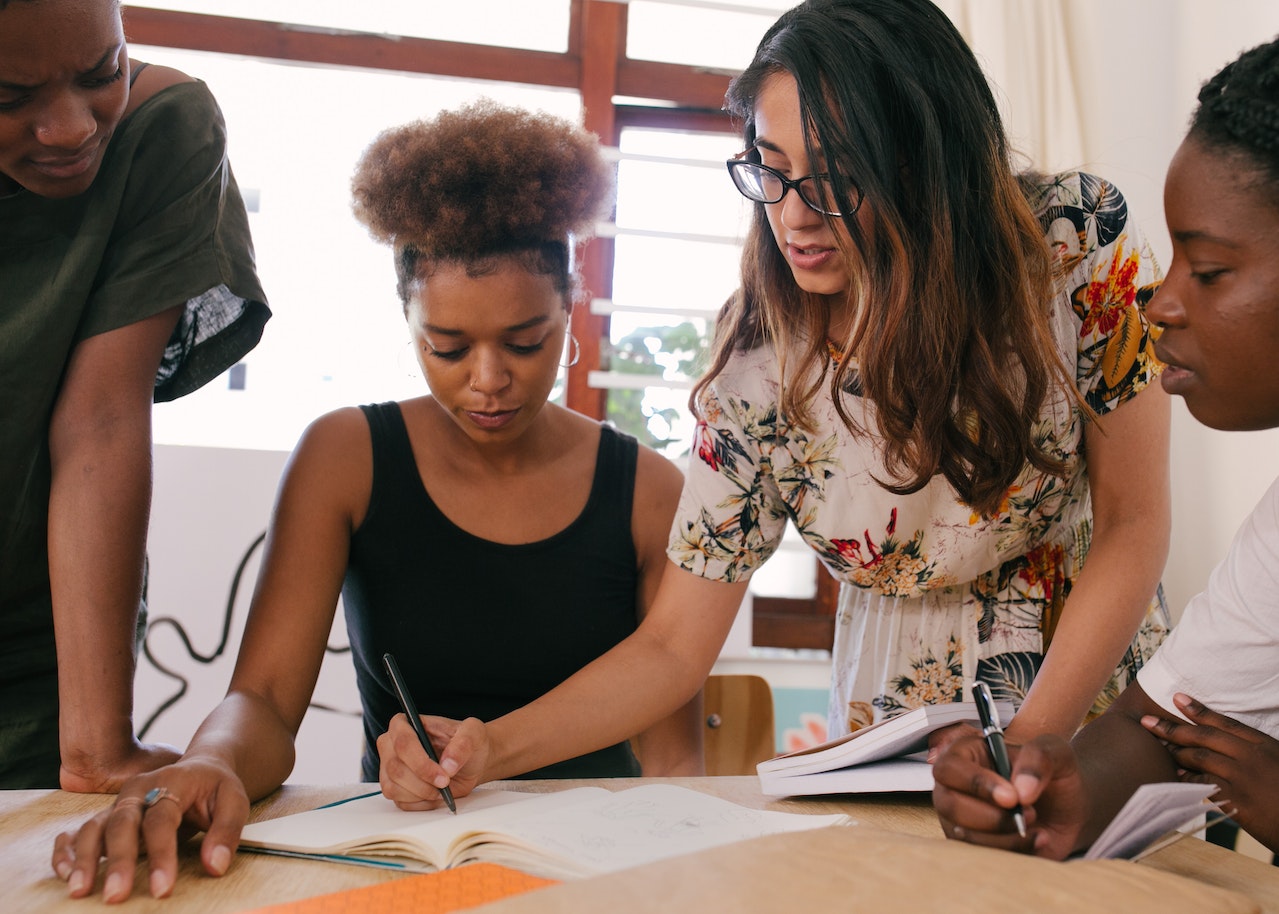 8 different types of growth strategies
Business growth strategies are used to increase your market share and improve your market position. Companies will implement a business growth strategy to ultimately expand their business in a specific area. This could be revenue growth, increasing your customer base or developing your product line. Which types of business growth strategies are out there, and which are most effective?
We've listed the eight most effective business growth strategies that you can implement into your business.
Market penetration
Market penetration is one of many growth strategies for a business where the focus is based on selling existing products into an existing market; the aim here is to increase the market share further. Market penetration essentially is the measure of how many customers are using your products compared to the total estimated market of that product or service. For example, if you estimate that 100,000 people want your product and you sell 20,000 units of your product, then your market penetration is 20%.
According to the Ansoff Matrix, this strategy carries the least amount of risk, so it tends to be the most commonly used by companies when they want to grow.
Some methods which are used for market penetration are:
Change your pricing, which can be lower or higher
Alter your marketing plan, maybe there are new methods out there that can be more beneficial to your company
Update your product to reach the expectations of your customers and resolve their challenges
Benefits of this strategy
Higher visibility of products and services
Increased growth
Economical benefits
Low prices, which result in customer growth
Risks of this strategy
Production, distribution, and marketing are all upfront costs associated with penetration strategies
Brand image can be affected by a penetration strategy
Competitors can begin a 'price war' by lowering their prices to match yours
Market penetration strategy is one of the best strategies for unbelievable growth regarding profits and revenue.
Market development
One of the main strategies for business growth is market development. This specific strategy is more sales-focused and is based on growing your audience through targeting new customer segments. Businesses will use this to sell their product to new audiences that have yet to be reached.
To successfully implement this strategy, it is important that you carry out a segmentation analysis of your market; this will identify a new target audience that you can reach through geographical, demographic, needs, lifestyle and more factors.
Some methods for this market development include:
Distribution channels to reach your customers in ways that you haven't before, like selling online if you only have a physical store
Promotional deals could be created to attract those newly segmented customers
Alter your existing product to meet the needs of your new targeted customers
Benefits of this strategy
Improves the quality of your products and services
Acquire new customers
Develop new products and services
Generates more leads and sales
Increases brand awareness
Risks of this strategy
Normally capital investment is required in expansion if you want to expand your marketing efforts; if this doesn't work, then a lot of money can go to waste when it could have been spent or invested into something else
It is expensive, with financial commitment needed
It's overall a very risky strategy, you are testing out new ideas or entering a new market segment, this isn't cheap, and if it doesn't go to plan, then a lot of money can be lost
There is high importance around having a market development strategy with it enabling improved quality of products and services and the growth of your business as a whole.
Product development
This type of business growth strategy is used for bringing new products or services to an existing market; a business can also modify its products to appear new. When this growth method is implemented and executed correctly, high success can result in growth towards sales and market share. You may look at this strategy if you find that there is little opportunity for growth within your already existing products and services.
Methods for executing a product development strategy:
Build an entirely new product
Change your existing product to enter a new market through research and development
Benefits of this strategy
You can leverage the product as customer preferences change to meet their new needs
This strategy helps your business stay updated with the fast-changing environment, preventing customers from getting bored
If you introduce new product developments, news companies are more likely to write articles and share these new exciting changes with their audience
Risks of this strategy
Venturing into something new is always going to be a risk, if it fails, it can cost you financially and potentially lose customers. Sometimes, it is better to stick with what you and your customers already know
It is expensive to bring new products into a new market; it takes research and production to conduct this
The same way that you are producing new products for a new market so you can grow, your competitors will be trying the same strategy. There is always the risk of your competitors getting ahead of you
This strategy is one of the most effective ways to increase sales and therefore grow your business. Diversifying your current product and service offerings can elongate the length of time that you have to stay competitive.
Diversification
Strategic business growth can be executed through diversification, this is a type of strategy where you enter into a new market or industry. This growth strategy carries a lot more risk compared to the other strategies we have listed, as you are entering an entirely new market with a new product rather than expanding within the one you are in. However, although there are a lot of risks, if successful, it can be massively rewarding for your business growth.
Methods for diversifying include:
Thorough market research for the new launch of your product or service
Detailed analysis of the needs of your customers and whether you can fulfil them
Benefits of this strategy
Reduces risk due to investments being spread across multiple different areas
Helps you to gain access to a larger market potential
Your business's overall market share can increase
Risks of this strategy
There is the risk of diversifying too far from who your brand is, this can therefore confuse customers
Research and development can be costly
Diversifying comes with more competition as you are entering a new market/industry
Diversification can allow your business to attract new customers and therefore increase your sales. Diversification can be especially effective if your business is anticipating a slowdown in your current market.
Business partnership strategy
A business partnership strategy is a strategic partnership which is based on creating joint value between two or more organisations. A small business, for example, may partner with an organisation to reach a broader target market; this strategy can allow that small business to market its product to the partner's target audience and gain new customers, ultimately growing the business.
Methods for business partnership strategy:
Specify goals
Research into the companies that will benefit you from this partnership, which companies are more likely to form a partnership and which companies will add value
Form and maintain a connection between you and the partner
Benefits of this strategy
Overcome your business fears, allowing you to gain more confidence in business decisions
Further increase your expertise
Further access to research, development and big data
Increase brand awareness
Gaining a new viewpoint
Risks of this strategy
Due to this strategy being a partnership, there comes a lack of control from your end, so you and your partner will have to compromise on certain aspects to maintain a strong partnership
Complications can come with an exit strategy; if one partner wants to leave, but the other doesn't, this can bring complications
Potential for conflict, with you being in a partnership and sharing responsibilities and decisions, the chances are conflict will arise
A business partnership strategy can offer a new perspective on your business with an external outlook from other successful companies guiding you in the right direction. This type of strategy can bring a new audience reach, expertise and growth.
International expansion strategy
This type of strategy is a multi-level strategic plan that businesses use to enter a market overseas and grow rapidly, creating a surge in profits. Whilst executing this strategy, it's essential to also look into risks that are associated with this. To be successful, timelines and budgets should be clearly stated through research and goals.
Methods for business partnership strategy:
Be proactive, not reactive
Conduct market research
Adopt a clear product strategy
Benefits of this strategy
Reduce costs
Talent acquisition
Expand globally for more opportunities
Tax and compliance benefits
Risks of this strategy
Working with others internationally can come with cultural and language barriers, which can result in certain communications not being received correctly
Hiring international employees requires a new level of support from HR and administration support, if you don't have access to this in-house, you may have to outsource
When executed correctly and thoroughly, an international expansion strategy is without a doubt one of the best ways to tap into international markets, you can gain access to world-class experts bringing your company a big success.
Customer growth strategy
Using customer engagement strategies, you can build and expand your customer base. This type of strategy is a business plan to improve acquisition levels over a set time period, that you think is suitable and feasible. Significant strategic investments can be an option for many organisations, with the process leading to an increase in acquisitions.
Some methods for executing this strategy include:
Increasing marketing budgets
Open in new locations that you have not entered yet
Adding new products to your existing product/service line
Track metrics such as customer satisfaction score, customer retention rate and repeat purchase rate
Benefits of this strategy
Open up new possibilities
Attract new clients
Increase profitability
Risks of this strategy
Money needs to go into growing your customer base; however, if no results come back from this, then a large sum of money will be lost, which could have been put towards something else that had no risk factor
Growing your customer base requires more stock, so you must ensure that you have the facilities to keep up with the demand
Customer growth strategies open doors for all kinds of new opportunities and possibilities, attracting new customers and therefore resulting in profitability for your business. A growth strategy allows a small business to grow in size by gaining a competitive advantage and encompassing greater influence.
Revenue growth strategy
This is a plan set by an organisation to increase revenue over a set period of time; this can be short or long-term. With every company having different needs, each revenue growth strategy will be different. A revenue growth strategy allows you to take control of your company's financial future and reevaluate your methods for growing your business's revenue.
Some methods for executing this strategy include:
Stay on track with industry growth rates
Build strategic partnerships
Using lower-cost marketing tactics to lower customer acquisition costs
Develop a referral program
Benefits of this strategy
Increase profitability
Increase opportunities for expansion
Attract investors or partners to help the company gain a competitive advantage and grow within the marketplace
Risks of this strategy
You may need to borrow money to implement this strategy, such as buying new equipment or putting money into research and development; this can drain your finances if this strategy is unsuccessful
A revenue growth strategy, when executed correctly, is highly effective and beneficial to an organisation. This particular growth strategy can benefit every aspect of your business, such as marketing, sales, operational planning, logistics, etc.
The key to successful business growth
Industries and the marketplace are constantly changing, so It's important to acknowledge this and take responsibility to adapt to these changes for your company's continued success and growth.
There are endless benefits to growing your business, including an increase in profitability, gaining a competitive advantage and having a higher customer retention rate. However, the key to successful business growth begins with the implementation of growth strategies, enabling you to stay focused, aligned and continuously providing your company with a goal to work towards.
Those eight growth strategies can get your business to where it needs to be. So if, in 2023, you hope to expand your customer base or increase profits, then one of those eight strategies can achieve that for you.
Business growth strategy FAQ
How can a business growth consultant improve your growth strategies?
Our business growth consultants specialise in directing your company to the correct position to achieve sustainable growth. Their knowledge and expertise can help to build an infrastructure to enable support towards an increase in sales and growth capacities.
What are the benefits of business growth strategies?
Growth strategies are essentially a roadmap for the future success of a business. They allow a business to expand within the market, giving them a competitive advantage, therefore increasing sales, customer base, influence and revenue. Growth strategies can help a company survive any unpredictable circumstances that come from existing within a market.
Will my company grow faster reaching new customers?
This answer depends on the position your business is currently in. Creating new products to reach new customers can definitely grow your business. However, to maintain your position in the market, you have to retain those customers; acquiring isn't always enough.
GAIN LINE
GAIN LINE isn't your ordinary business consultancy, our experts guide you through a structured process to challenge you and keep you on track to make sure you come out of our process with tangible, practical actions that you and your team will buy into and have ownership of.
Our Sprint workshops take a deep dive into any business challenge within a protected and committed time-space.
If you want to overcome any business challenge in no more than two weeks, speak to our seasoned business consultancy experts on 0161 532 4449 or contact us here for a speedy response.