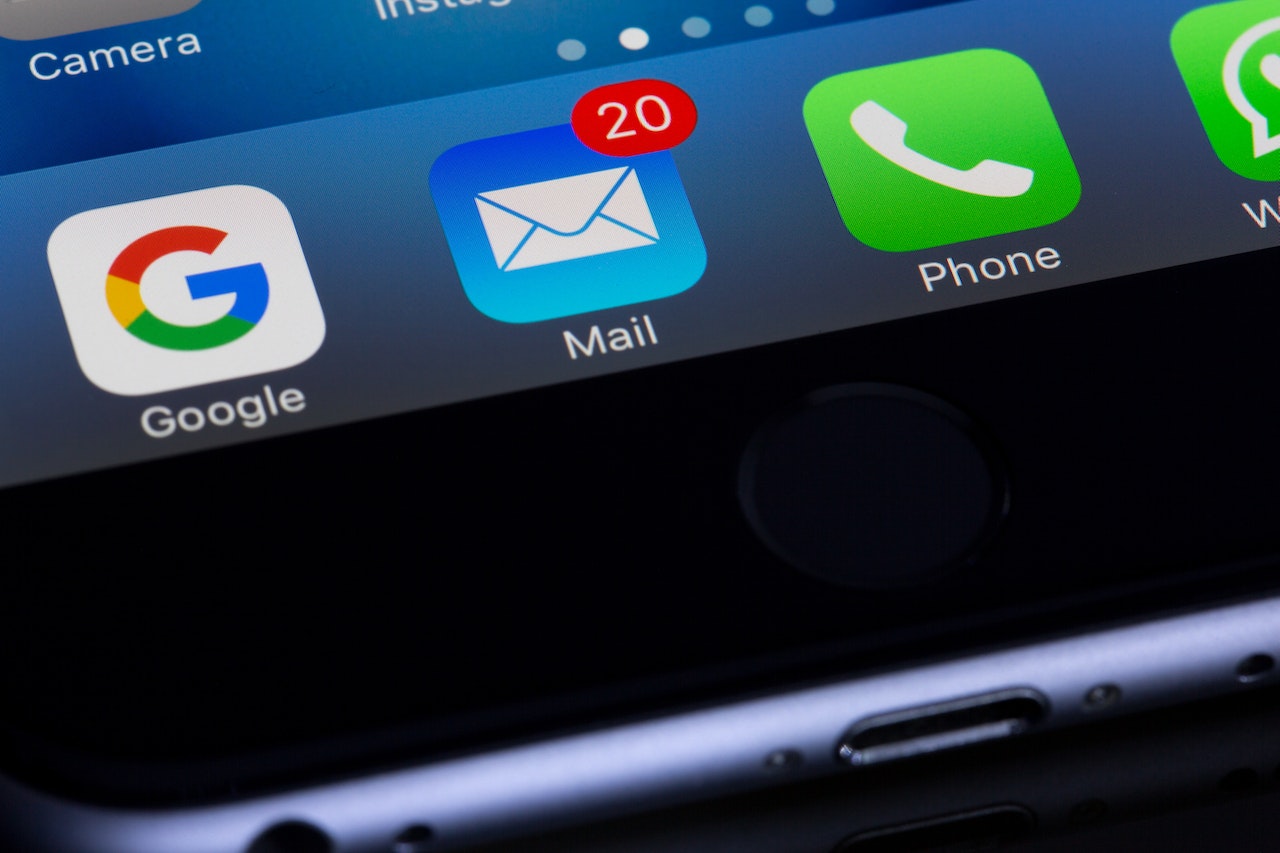 Effective strategies for B2B email marketing
Email marketing is a versatile and powerful tool for B2B companies to connect with their audience, nurture leads, and drive business growth. When executed strategically, it can play a pivotal role in the success and sustainability of a B2B company.
Email marketing can be a very effective marketing strategy when executed correctly. Ensuring that you focus on segmentation, personalisation and using analytical tools to get the best results that you can.
Segmentation
Segmentation is the marketing process of dividing a more extensive and more diverse group of consumers into smaller groups based on shared characteristics, preferences, behaviours and needs. Segmentation allows marketers to personalise experiences further by understanding in detail how their audience wants to be communicated.
Some benefits that can come from segmenting your audience for email marketing are:
Higher conversions
Increased marketing ROI
Send more relevant content
Segmentation is one of the first steps you should undergo when executing your email marketing strategy. You can divide your email list into segments based on factors like industry, job title or purchase history; targeted emails in a personalised way are more likely to resonate with your audience.
Personalisation
Personalisation within your marketing is highly effective in attracting and maintaining your audience. As of 2023, consumers want more personalisation within marketing efforts because it makes them feel valued, and the more valued they feel, the more loyal they will remain; around 69% want personalised and consistent customer experience when shopping, both digitally and physically.
Personalisation doesn't just apply to social media marketing efforts; it applies to email marketing, too. In fact, email marketing is probably the most important marketing tactic you can use for personalisation as you are directly communicating with them. Personalisation in email marketing is a powerful strategy for building stronger customer relationships, improving engagement, and driving better results. It allows brands to connect with customers more individually and meet their specific needs and expectations.
Some personalised marketing tactics you can use:
Product recommendations
Special offers
Personalise the sender's details.
Use recipients' names and tailor your email content to their specific needs and interests. Personalised emails tend to have higher engagement rates.
Compelling Subject Lines
At times, consumers will get an overwhelming array of emails from various brands; the struggle here is that you may not stand out amongst them. So, you must ensure that any emails you send out have an eye-catching and inviting subject line that is going to make you stand out from the others.
Include the consumer's name.
Include some form of offer or discount.
Craft attention-grabbing subject lines that entice recipients to open your emails. Be concise and highlight the value of the email's content.
Clear and Concise Content
Producing clear and concise content within your emails will give you more success with your strategy; consumers don't want to read lengthy emails; keep it skimmable and use bullet points, clear headings and language to convey your message effectively. They may not want to read on if there is too much information.
A clear and concise message increases the likelihood of engagement and motivates consumers to undertake the intended action.
Provide Value
Although basing your email marketing content on selling your products and growing awareness, it's also effective to include content based on industry insights, educational resources and exclusive offers; this establishes expertise and builds trust.
Providing value is an effective strategy to keep your consumers coming back; one way to achieve this is by considering your targeted consumers when creating your content. Asking questions such as 'Will this meet my customer's needs?' will allow you to formulate the content that your consumers will benefit from.
Call-to-Action (CTA)
A call to action is a fundamental element of email marketing that drives specific actions and contributes to overall campaign success. Its clarity, relevance, and effectiveness can significantly impact engagement, conversions, and customer relationships.
Include a clear and compelling CTA that guides recipients on the desired action, and action words such as download, discover, and learn more; these words are direct and clearly tell the consumer what the action they should take is.
Not including a clear CTA in your email can lead to missed conversion opportunities and reduced engagement; research has found that emails with a single, effective CTA earn 371% more clicks than those with multiple CTAs or no CTA at all.
Mobile Optimisation
With 93% of the UK's population using their mobile to access the internet, and if your website is not optimised for mobiles, a large percentage of those people will leave your site within 3 seconds if there is poor design and poor loading speed.
Ensure your emails are mobile-responsive, as many professionals access them on their smartphones and tablets. A seamless mobile experience is crucial; if the link isn't optimised for mobiles, this is only going to lead to frustration and a decrease in conversions.
Timing and Frequency
Timing is key in marketing campaigns; sending an email at 9 p.m. will receive less engagement than sending an email at 9 a.m. when most users are active on their emails. The only way you will discover the best timing is through research, but also by simply experimenting with different times to see which receives the highest level of engagement and conversions.
The frequency of your emails must be considered; overloading subscribers with too many emails can lead to unsubscribes or decreased engagement. On the other hand, sending emails too infrequently may cause subscribers to forget about your brand. Finding the right frequency that suits your audience's preferences and aligns with your goals is key to successful email marketing.
Analytics and Optimisation
Tracking analytics for your campaigns is one of the most effective tools to determine what is working successfully for you and what needs improvement. Analytics allow you to make data-driven decisions, tailor content to audience preferences, and continuously refine your email marketing efforts.
You should analyse email performance metrics (open rates, click-through rates, conversion rates) and use the insights to refine your email marketing strategy over time. These analytics will also enable you to optimise your processes in certain areas to get the most out of your campaigns going forward.
The key to successfully implementing email marketing
Successful email marketing requires strategy, creativity, and data-driven decision-making. Following these best practices and continually optimising your approach can build strong customer relationships, drive engagement, and achieve your email marketing goals.
FAQ
How do I start with email marketing?
Start by building a permission-based email list, choosing an email marketing platform, creating valuable content, and sending targeted emails to your subscribers.
What is the ideal frequency for sending marketing emails?
The ideal frequency depends on your audience and goals. It can range from weekly to monthly, but consistency is key to maintaining engagement. Experiment and see what works best for you and your consumers.
What are some common mistakes to avoid in email marketing?
Common mistakes include sending too many emails, neglecting personalisation, using misleading subject lines, and not optimising for mobile devices.
GAIN LINE
GAIN LINE isn't your ordinary business consultancy, our experts guide you through a structured process to challenge you and keep you on track to make sure you come out of our process with tangible, practical actions that you and your team will buy into and have ownership of.
Our Sprint workshops take a deep dive into any business challenge within a protected and committed time-space.
If you want to overcome any business challenge in no more than two weeks, speak to our seasoned business consultancy experts on 0161 532 4449 or contact us here for a speedy response.