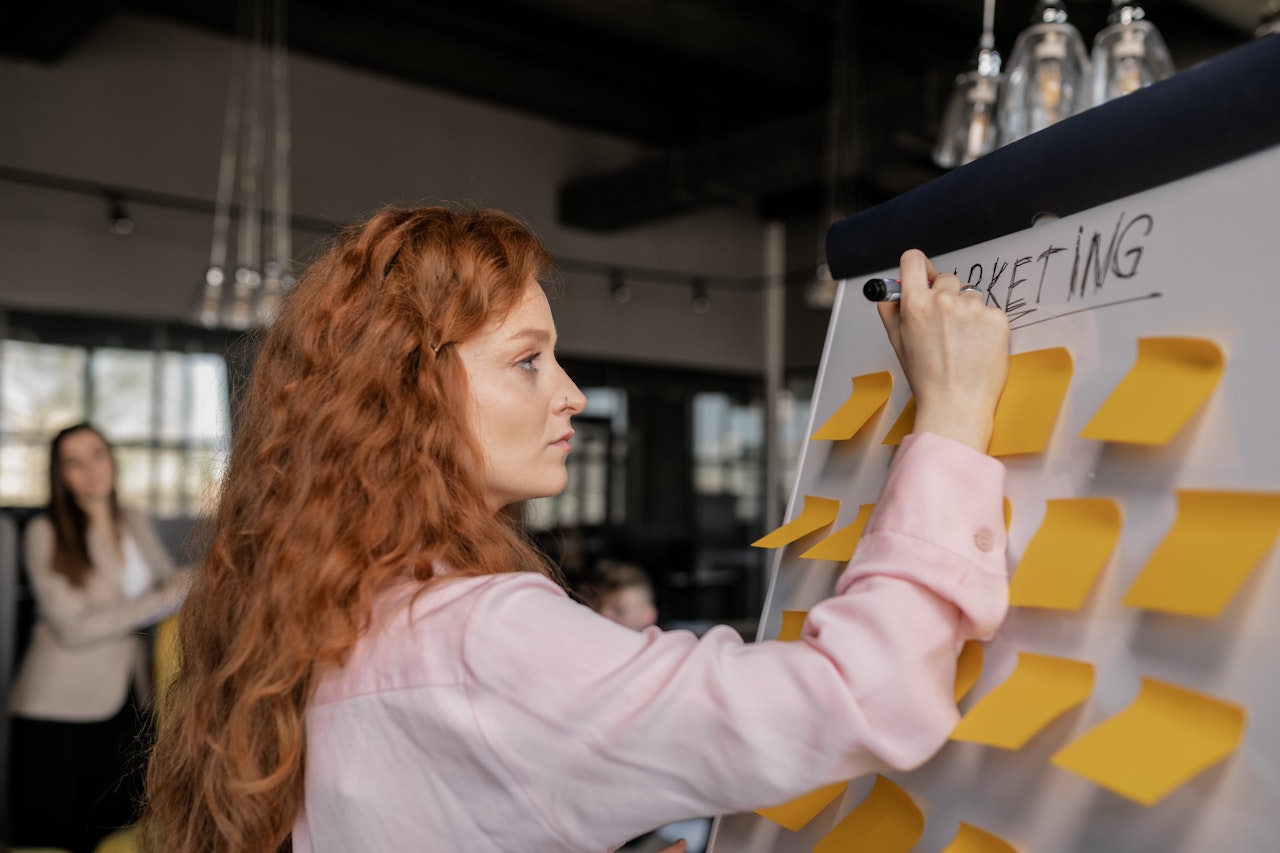 Best tips for marketing on LinkedIn
Why choose LinkedIn to market your business?
When it comes to marketing on social media you are probably wondering which is the best platform to use. All platforms are effective in their own way, but LinkedIn has the upper hand in marketing as it is solely based around businesses.
LinkedIn is a completely different social media platform to the ones we are familiar with, it's more about building business relationships and connecting with others in the business world. In terms of marketing, it comes with great aspects where you can break your target audience down to the occupation and education they have. You can set budgets for paid ads, and there is also a wide variety of ad templates that you can use.
There are over 810 million users on LinkedIn, that's a lot of people your brand could reach out to. LinkedIn has helped over 45% of markets with customer acquisition and generates leads 277% more effectively than the number one social media platform, Facebook.
We've written the best tips for you to get the most out of LinkedIn when marketing your business.
Create your page
Creating your page is the first and most essential step to marketing on LinkedIn. If you've uploaded an ad or an informative post to LinkedIn, people will soon click on your profile to find out more. So it's important that you don't just create a plain, standard page, you want to create one that is going to reflect your brand's personality, as this is the first place your potential customers are going to learn more about you.
It's essential that you have a good quality profile picture, a strong bio and a location, this gives a potential customer all the information they need within a few seconds. Consumers are impatient, they don't want to have to scroll and scroll or leave the current platform to find information about your brand, so make sure that all the required information is clear and easy to find on your page.
Be helpful
You want to create posts that are going to inform others on a topic they didn't know about, this creates engagement but also means they are going to be more interested in your content from then on. By creating content that is informative and interesting, users are more inclined to share this with others, which boosts your brand's visibility, organically.
Define your audience
Whether you want to bring awareness to your brand or generate new leads, it's important that you know exactly who you are targeting, this can be achieved through analytics which we've spoken about further down.
Once you know who you are reaching out to, you can start defining your posts around interesting and engaging them. If your target audience has an interest in business trends, you then know to make content that is based on that specific topic.
Use sponsored content
If you want to ensure your target audience is seeing your content, you can use the sponsored content option through LinkedIn. This option allows your posts to show up on your target audience's feed by pushing it in front of others so there is no doubt they will see it.
You can be assured you're reaching the desired audience as the platform uses comprehensive targeting to ensure it reaches the people you want it to reach, with the extra option of seeing conversion rates.
Understand analytics
It's important that you get an understanding of how LinkedIn analytics works. The reason being is that you can see and track which posts your target audience is favouring, and after learning that, you know what content to post to engage them. As well as this, you can see what days may perform better. For instance, Friday afternoon might have a better reach than Monday because people have less time to scroll on LinkedIn on a busy Monday morning. Once you understand analytics, you can play around with it and try new things to see what your target audience are preferring.
GAIN LINE
GAIN LINE isn't your ordinary business consultancy, our experts guide you through a structured process to challenge you and keep you on track to make sure you come out of our process with tangible practical actions that you and your team will buy into and have ownership of.
Our Sprint workshops take a deep dive into any business challenge within a protected and committed time-space.
If you want to overcome any business challenge in no more than two weeks, speak to our seasoned business consultancy experts on 0161 532 4449 or contact us here for a speedy response.