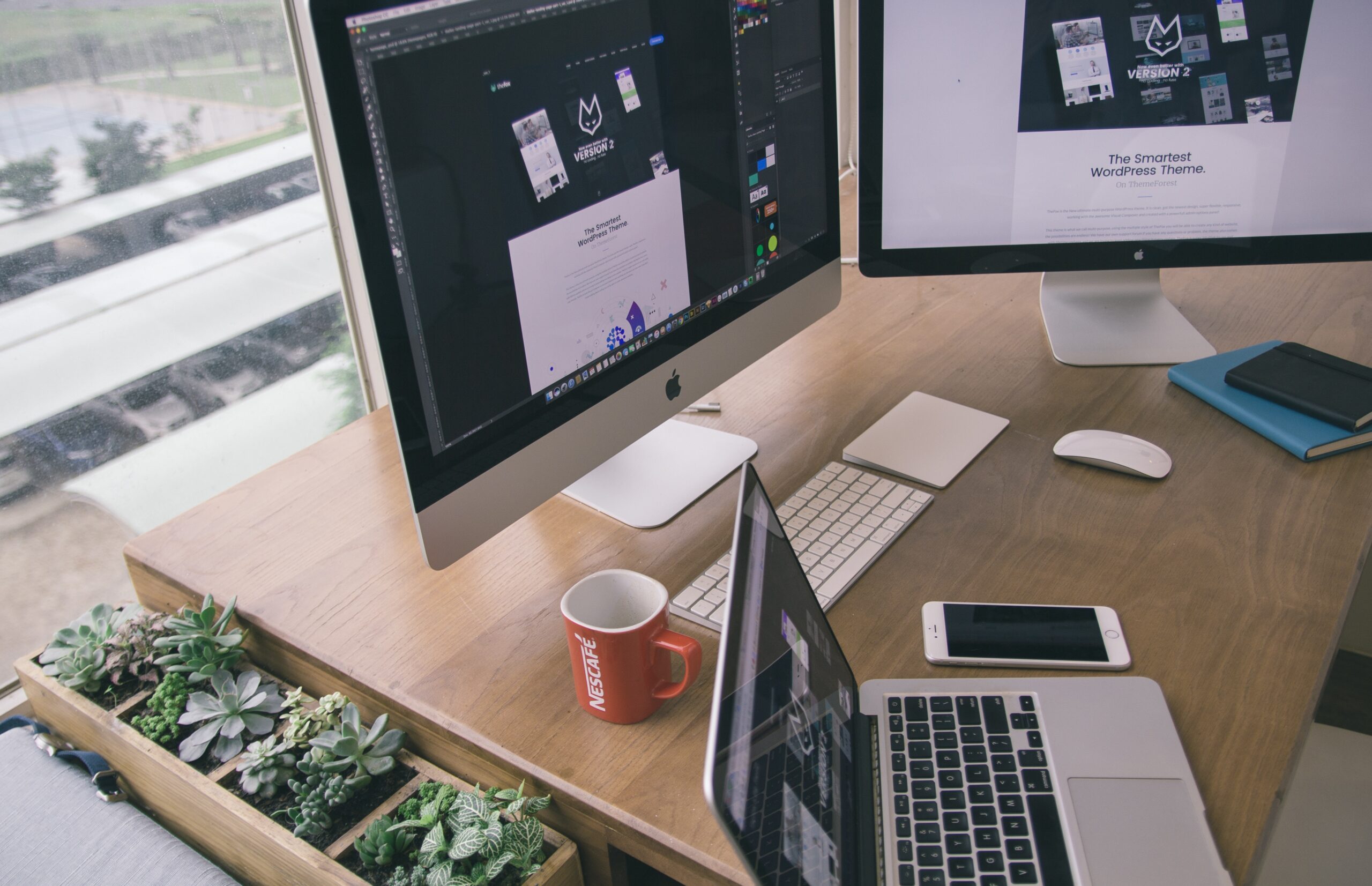 B2B marketing myths debunked
B2B is uncreative, doesn't use influencers and only focuses on dull case stories; I'm sure we've heard those kinds of things being said. But, this is far from the truth; in recent years, the perception of B2B marketing and the overall industry has changed. The B2B industry is ever-changing and growing, and with that comes many myths that we will be debunking.
B2B's don't offer e-commerce
There has been a vast growth in digital adoption in recent years. Since 2021, there has been a massive 53% increase in B2B businesses offering e-commerce capabilities, with nearly two-thirds of companies now offering this. E-commerce selling is the selling of products and services through digital methods, and more e-commerce B2B businesses are occurring.
Consumers have always received B2B services through in-person selling and transactions, so it is easy to understand that the majority don't believe they can exist online only. However, since the COVID-19 pandemic, B2B businesses were forced to move online, proving to be a success.
B2B marketing isn't emotionally driven
Another myth that is commonly perceived is that B2B isn't emotionally driven. B2B marketing is human-to-human, so emotion is involved. The same strategies are used, and that is to get an emotional response from the consumer. Naturally, B2B advertising is more data-driven. However, that doesn't mean that creativity and storytelling can't exist alongside.
When sharing data-driven content, include emotional messaging alongside; don't just presume that it won't be effective. Overall, B2B marketers are looking to build trust and loyalty with their customers and, in doing so, will put audiences' needs before their products and services. B2B marketers can be just as creative and emotionally appealing as B2C marketers.
B2B and B2C marketing methods are different
Another myth is that B2B marketers don't use the same marketing methods as B2C marketers; this couldn't be further from the truth. Although the journeys are different, the tactics and strategies used are similar. Before the consumer has purchased from a B2B company, they will interact through multiple digital channels, so just like B2C, B2B communication occurs through social media, digital advertising, emails and more.
There isn't a brand focus with B2B marketing
B2B companies are just as focused on their brands as B2C are. Inconsistent branding is one of the biggest business killers for B2B companies, so it's a myth that needs debunking. Consistent branding brings trust, authenticity and familiarity to consumers and clients; without it, users struggle to differentiate you from your competitors. You want your prospects to have a consistent experience throughout their journey with you; this allows them to understand exactly who you are and the benefits your products and services can provide.
Consistency builds trust between a brand and its prospects, and a concise and cohesive message combined with alignment across the buyer journey will bring your marketing tactics to life and see the results you want.
B2B marketing isn't as successful as B2C
With the increased emotional marketing making users remember brands' messaging, smart B2B marketing has significantly grown, and more businesses are using authentic storytelling to sell their services. With authenticity creating trust, storytelling is a great tactic. If you've got a client success story, share this, this is authentic, providing consumers with an emotional response and causing them to remember your brand and what you offer. Although facts, figures and statistics all work great with B2B audiences, it's definitely more engaging to share stories or incorporate both.
B2B marketing isn't fit for social media
This couldn't be farther from the truth, there are over 57 million active social media users in the UK, and a huge chunk of that will be a B2B audience. Including all business professionals, B2B marketing is able to reach a massive audience across all social media platforms like LinkedIn, Facebook and X (formally known as Twitter).
Smart marketers will know that a B2B audience has just as much of an emotional reacion than B2C do, in fact social media is not only a great tool for brand awareness in the B2B industry, it's a grat source of building connections and taking on new clients.
Debunk the myths
Now that we've covered the myths that circulate the B2B industry, it's important that you focus on your marketing strategies and to not feel restricted around your tactics, creativeness and the channels you use. As long as you've researched, there's nothing you can't do when marketing your B2B company.
FAQ
How do I get increase engagement on my B2B social media?
When looking to get more engagement on your B2B social media it's important that you put your target audience at the heart of every post and content that you share and that you stay consistent with it. Some more ways of increasing engagement are:
Build your B2B community through the use of hashtags and personally reaching out.
Partner with industry influencers
Research and choose the correct day and time to post your content
Find new ways to stand out, iinforgraphics, videos and more will do this.
How do I market my B2B business?
Similar to a B2C audience, there are many ways that you can successfully market your B2B business.
Share informational content
Implement a niche-driven strategy
Make use of SEO
Have a high performing website
Advertise through social media platforms, email marketing and Google ads
Use referral marketing
GAIN LINE
GAIN LINE isn't your ordinary business consultancy; our experts guide you through a structured process to challenge you and keep you on track to make sure you come out of our process with tangible, practical actions that you and your team will buy into and have ownership of.
Our Sprint workshops take a deep dive into any business challenge within a protected and committed time-space.
If you want to overcome any business challenge in no more than two weeks, speak to our seasoned business consultancy experts on 0161 532 4449 or contact us here for a speedy response.