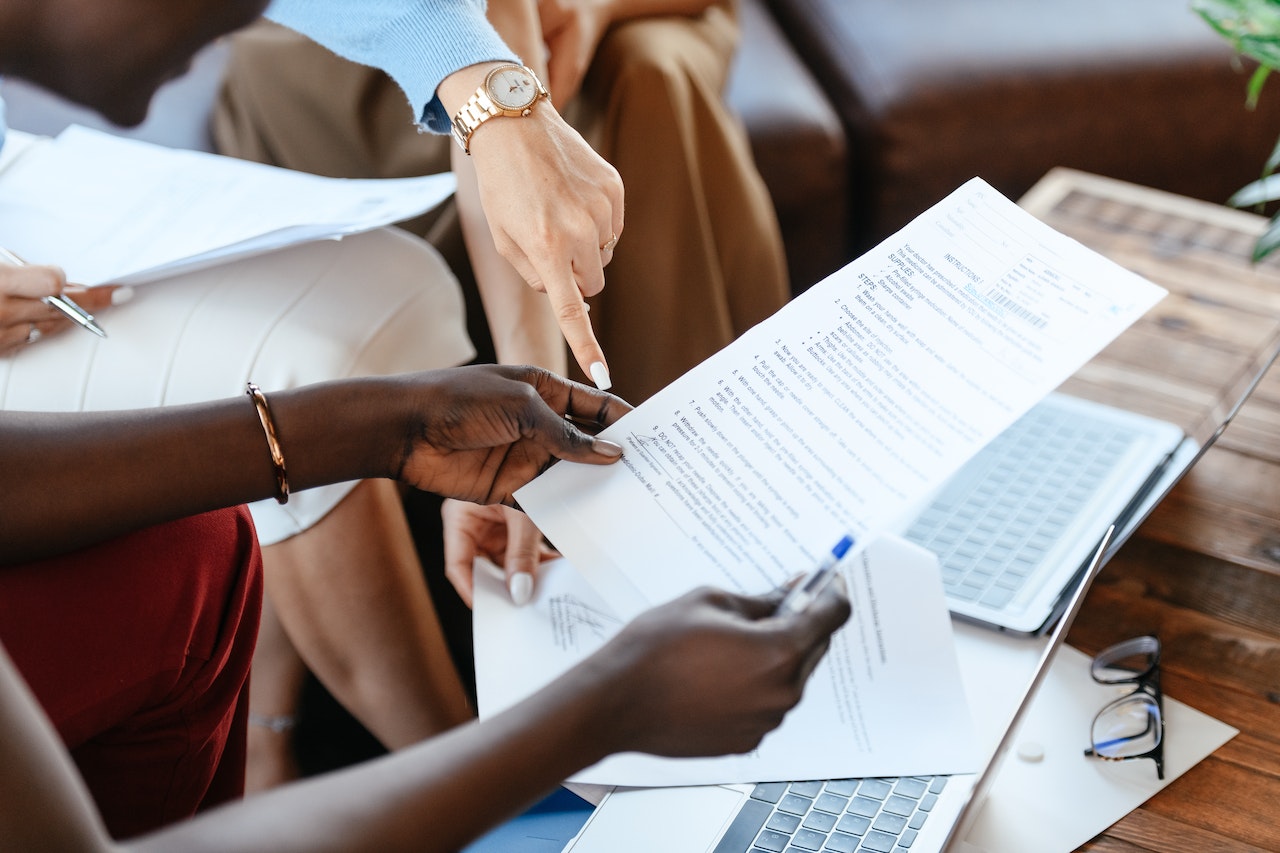 A how-to guide on writing a sales plan
Your sales plan is going to define the future for your business over the next year by creating and setting goals for your sales team to achieve. When this is created and executed, it can aid you in the process of growing your business. The sales team can be responsible for producing the most revenue towards your business, so it is essential that a plan is put in place. This plan doesn't need to be pages and pages; it just needs to be structured with your desired business goals and objectives outlined. We've written some steps towards writing your sales plan.
Define and identify your goals
The first step to any plan, whether that be sales or business, is to outline and optimise your goals and objectives so that the results bring your company the best possible value. If you want to improve your profits, improve your processes or expand your customer base, you can set goals around that. At this stage of planning, you can jot down anything that comes to mind. Once you have created these goals, share them with the rest of the team and listen to their feedback; maybe they think of a goal that could be better and more attainable. Feedback and insight from the rest of your team is great as everyone can put in their part to achieve these objectives.
Deadlines
Once your goals and objectives have been outlined, it's now time to start setting deadlines for these. Deadlines are a great way of ensuring that those goals are going to be met, which allows you and your team to be strict with time management. If there are no deadlines set, then the work towards those goals being achieved can be put off or even forgotten about.
Creating smaller steps to achieve the overarching goals can be more effective, as you can stay on track and ensure that every team member is actively engaging within this process without it feeling overwhelming, especially if you want that end goal to be achieved in 6-12 months time. When setting deadlines, it can be good to actually ask your sales team members how long it could take them to achieve that, as they'll know more than anyone the amount of time needed.
Value proposition
You want to define your value proposition and showcase why a customer should choose your product or service over another. Take into consideration why a customer would choose your product but also why they may choose a competitor instead; from that you can build strategies and ideas on ensuring your product stands out within the market. You want a strong value proposition that aligns with your company's culture and strengths and offers benefits for your customers but is also supported by in-depth market research.
Target audience
There is huge importance in ensuring that your target audience is correct for your company and the product you are offering. A lot of the time, and in most cases, money goes into researching target audiences, so whether this is the first sales plan you've written or the hundredth, you want to ensure that this part is right and specific.
If you have a wide range of products, then you might attract different demographics; this is something that you must bare in mind, as one targeted customer may purchase one item compared to another targeted customer who purchases a different one. One factor to remember is that these demographics may alter over time as markets and external circumstances change. Be sure to evolve these goals and strategies to fit those potential changes.
Track your process
After implementing these goals, be sure to make space in your diary to measure the progress and results to come to a conclusion on whether they need to be altered. Keeping track of progress is essential within this process because you can always change or improve something to ensure that you're on track to achieving those desired results.
GAIN LINE
GAIN LINE isn't your ordinary business consultancy, our experts guide you through a structured process to challenge you and keep you on track to make sure you come out of our process with tangible practical actions that you and your team will buy into and have ownership of.
Our Sprint workshops take a deep dive into any business challenge within a protected and committed time-space.
If you want to overcome any business challenge in no more than two weeks, speak to our seasoned business consultancy experts on 0161 532 4449 or contact us here for a speedy response.