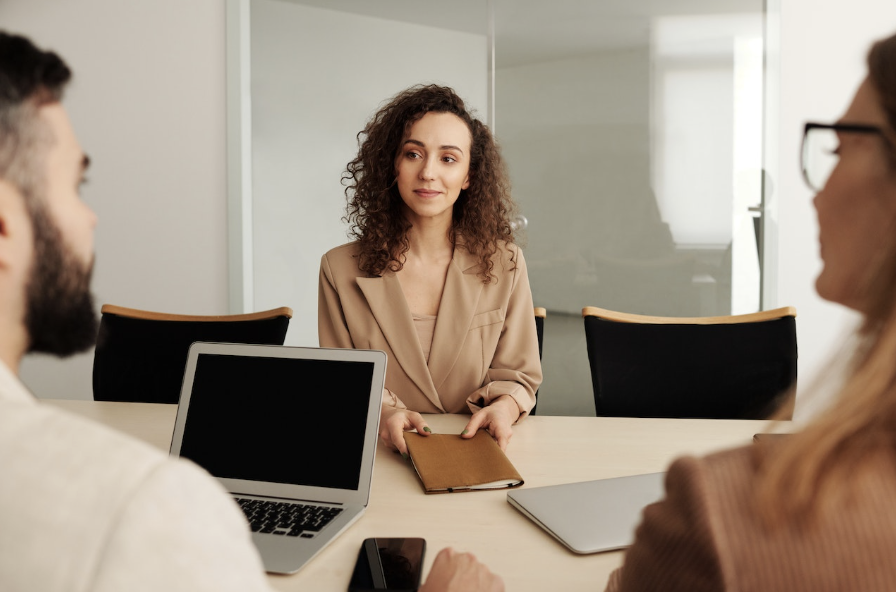 10 Steps to take to recruit the right people
The recruitment process for any business is critical; failing to hire the correct people for the advertised role can jeopardise your company's future. The smaller your business is, the greater the impact recruitment can have on it. So what can you do to ensure you recruit the correct people to get the most out of your business?
Assess your company's culture
When recruiting, you must identify your company culture and ensure that you apply this to the specifications of each candidate you are looking at hiring. What are your values? What particular type of person will fit within your workplace? Are they a motivated person? Finding a candidate that aligns with your company is highly beneficial as it can improve its overall performance, increase employee retention rate and the general respect for the business.
You want to build a team of employees who can get along and work well with one another, so choosing candidates that fit within your current culture will achieve this.
Define exactly who you are looking for
Before recruiting, you must outline the ideal candidate you want to hire, as you can follow this brief and stay on track. It must be clear who you want to join your workforce; if you aren't sure, this can lead to hiring the incorrect person for the company.
A candidate may have the skills and experience. Still, if you haven't detailed the exact person you want and hire them solely on expertise, you may find that their personality doesn't align with the company culture or with the other team members.
Hire interns
Some companies may disagree with hiring interns; however, this is one of the best ways to gain great employees. As they develop and learn within the company, you know about their strengths, weaknesses, what areas of work they are passionate about and their confidence levels. It's then much easier to hire and take on this type of candidate full-time as you've learnt everything you need about them and already know they are a great fit.
Prepare and plan structured interviews
The interview process for both parties can be challenging, and you must have an interview process that will bring the best out of the candidate. You want them to feel comfortable and show you what they are capable of; it's also a great way of showing them their first glimpse into your company's culture.
When it comes to learning about them, use behaviour-based questions, about how they handled a stressful situation or what they would do in a specific scenario. Those types of questions are a great way to learn more about your candidate.
Ask for references
To have an accurate idea of the person you are hiring, it's always best to ask for references upon the candidate submitting their application. References remain one of the best ways of learning about your candidate and how they have performed in their previous roles. Before hiring and potentially committing to someone, you want to be confident that they are suitable for the job.
Don't rush
There are circumstances where you may need to hire someone immediately, but this doesn't mean you should rush into it, as this can cause you to hire the wrong person and cause problems within the business further down the line, such as delays in completing work and waste in expenses.
Be transparent about the role
It's important that within the hiring process, you are highly transparent about the role; this way, your candidate can be sure that it is suitable for them and that they are right for your company. If you missed any details about the role and the candidate found that they could not meet the requirements, it could cause problems.
If you don't have a detailed description of what the role involves, it will be challenging for you to hire the right person. Ensure that you are highlighting the responsibilities, skillset and level of experience needed, to save you and the candidate from wasting time.
Work with a recruitment agency
A recruitment agency is an excellent way for your business to find the perfect candidate for your hiring role. Give them all the necessary details, and they can begin their process.
There are many benefits of hiring a recruitment agency, such as:
Faster hiring – they can find candidates much faster than you can
They can find much higher quality candidates as they have access to pre-screened and referenced candidates, saving time but also ensuring they are suitable for the company
Their expertise, experience and knowledge result in them being able to find suitable candidates for you
Extensive knowledge of the market
Check compatibility
Compatibility is essential for every relationship, which also means a working relationship. You want to ensure this employee can fit in with the company culture and the rest of the team. As communication is necessary in the workplace, you must check whether they have social skills to get along with the team, managers and maintaining client relationships.
Continue improving your hiring process
To recruit the right employees for your business, you must continue to improve your hiring process. This side of the company is, first and foremost, the most crucial factor to focus on; it can determine the success of your hiring process.
Rather than following old-school techniques where you just ask question after question, make it more of a conversation where you can really get the best out of the person you are interviewing. Think of it as getting to know them more, asking about their skills, attitude, strengths and potential weaknesses. You will always get the best out of your candidates when they are calm and comfortable, not when they are being drilled with questions that are only asked to 'test' them.
You should also make it clear from the beginning what responsibilities, skills and experience are needed for this role, this prevents candidates from applying when the business isn't right for them, and they aren't suitable for you. Involving others also improves the process behind recruitment, as opinions can help guide you into making the correct decision.
The key to a successful recruitment process
A successful recruitment process involves planning and preparation. You want the process to work for each individual and get the most out of them in the time you have; carefully select questions, ensure that they align with your company culture and that you are completely transparent about what the role involves.
FAQ
How long should the hiring process be?
The hiring process takes around 4 to 6 weeks; factors can come into this that change the hiring process length, such as the position you are recruiting for and whether you have found the right person.
Should I adjust the hiring process for specific roles?
The majority of hiring processes are kept the same regardless of role; the only difference that may occur are the types of questions asked, as these will need to be related to the skills and experience required for that role. But, the initial process is more likely to stay the same.
How many candidates should I interview for each role?
You want to have a wide range of people, so a typical employer will interview around six candidates; this allows comparison and enables them to select the right person who fits that role. Some companies will also complete a further 2-3 interviews before offering an applicant the job.
Depending on your business and the role you are looking for, it's entirely up to you to decide how many candidates you want to interview, but just ensure that it's enough for you to make the best decision.
GAIN LINE
GAIN LINE isn't your ordinary business consultancy, our experts guide you through a structured process to challenge you and keep you on track to make sure you come out of our process with tangible, practical actions that you and your team will buy into and have ownership of.
Our Sprint workshops take a deep dive into any business challenge within a protected and committed time-space.
If you want to overcome any business challenge in no more than two weeks, speak to our seasoned business consultancy experts on 0161 532 4449 or contact us here for a speedy response.